Burgess Hill Northern Arc Planning Application To Be Decided Next Week
26th September 2019

|


The long-awaited Burgess Hill 'Northern Arc' planning application is finally coming before the Mid Sussex District Planning Committee on Thursday 3rd October - over 7 years since it came forward as the main strategic site to meet the district's housing needs.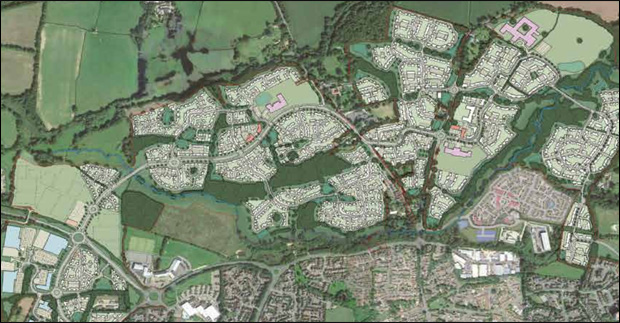 This application will provide 3,040 new homes, which along with the approved applications for Freeks Farm and the old sewage works, will deliver a total of 4,000 homes in the northern part of the town.

The Northern Arc will provide 2 new community buildings, convenience stores, a centre for community sport, three new schools along with various children's play areas and open space. 30% of the housing will be 'affordable' - whatever that means these days.

This is an outline application, meaning the exact design of all the buildings and internal roads will follow at a later date.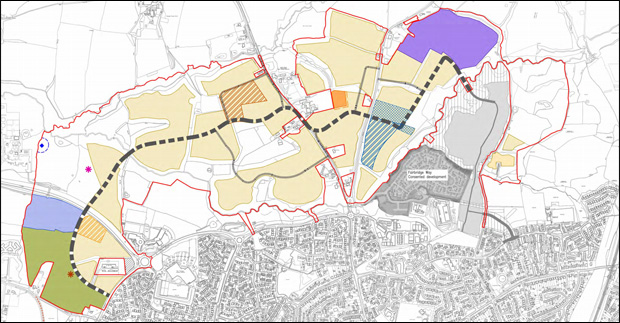 See The Plans
There's a mammoth 382 documents related to the application on the planning portal. You can access them all by looking up DM//18/5114 on the portal here.

The officer's report to the committee is 312 pages long - possibly a record!

Come Observe The Committee Meeting
The planning meeting is open to the community to observe from the public gallery above the council chamber. The meeting starts at 2pm on Thursday 3rd October. Free parking is available at the front of the building, accessed via Oaklands Road, Haywards Heath (RH16 1SS)

Spread the word! The committee meeting to determine the Burgess Hill Northern Arc planning application is taking place next week.

Got an opinion on this story? Leave a comment below.....
What do you think of the plans? Are there any elements that you don't agree with?