NewRiver Retail's Share Price Drops To Its Lowest Ever Value
7th August 2019

|


The Martlets Shopping Centre owner's share price has dropped to its lowest ever value, causing concern for residents of Burgess Hill who are still waiting for the redevelopment of the town centre.

NewRiver Reit's share price closed at 157.00 on Monday evening, eclipsing the company's previous low of 161.93 which was set on August 3rd, 2012. NRR first floated on the stock market a decade ago in 2009.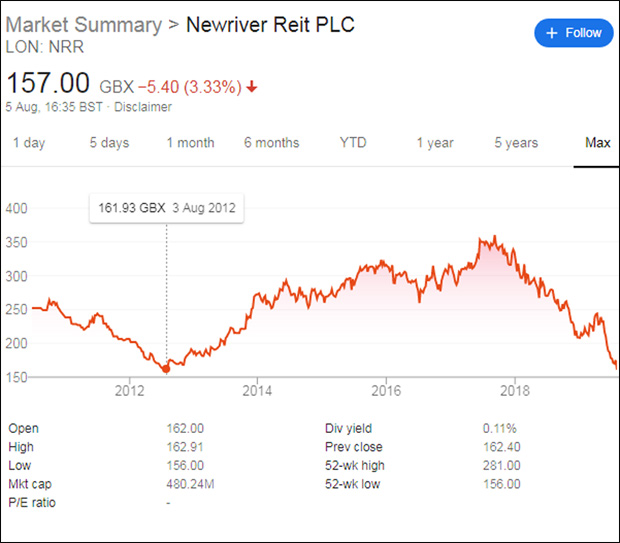 A number of NewRiver directors have been offloading shares in recent months, along with Woodford Investment Management who needed to free up funds after the performance of their portfolio faltered, resulting in a number of investers seeking to withdraw their money from the scheme.

With commercial property proving to be a very tricky market at the moment and Brexit looming, there could be yet another bump in the road for NewRiver Retail and all those crossing their fingers that the latest proposals for Burgess Hill town centre would finally come to fruition.

We'll be tracking their share price with interest....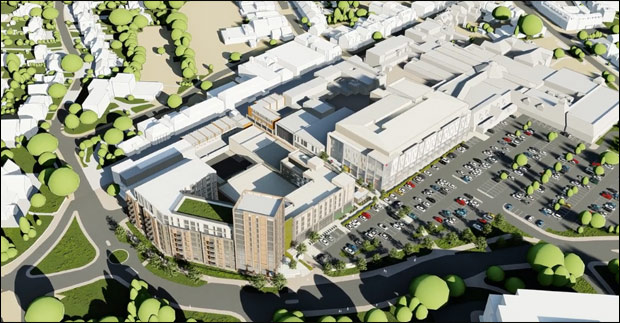 Spread the word! NewRiver Retail's share price is currently the lowest its ever been.

Got an opinion on this story? Leave a comment below.....
What do you think of the tumbling value of NewRiver Retail shares? Should the town fear for the prospect of redevelopment taking place in the next 12 months?