'Bridge The Gap' Initative For Burgess Hill Town Centre Voted Down By Mid Sussex Conservative Councillors
27th June 2019

|


District Councillors from Burgess Hill were left frustrated on Wednesday evening when a motion calling for Mid Sussex District Council to help support the town centre and local traders during the redevelopment period of the Martlets Shopping Centre was defeated.

Cllr Robert Eggleston (Lib Dem, Meeds Ward) proposed the amendment to a wider 'Burgess Hill Growth Strategy' Motion tabled by the Conservatives which was seeking to remind Mid Sussex that everything was still as planned following the elections.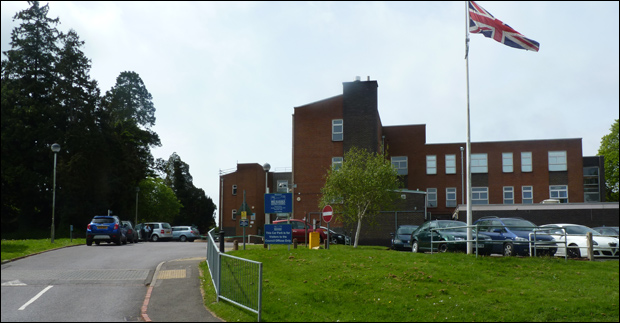 The amendment was to add another point to the motion which simply called for Mid Sussex District Council to offer specific support to Burgess Hill town centre at a time when footfall is likely to drop significantly with the departure of Lidl still set for the end of July.

NewRiver Retail's plans for the Martlets Shopping Centre have stalled again and it's likely to be at least two and a half years until any new proposals become a reality.

Following the meeting, Cllr Eggleston wrote:
My "Bridge- the-Gap" plan would have brought a number of parties together, including Mid Sussex District Council, to create a package of practical and sensible measures to support Burgess Hill's town centre economy.
It is disappointing that the Mid Sussex Tories, including the two representing Burgess Hill, voted on block against this proposal rather than get behind a plan to protect the livelihoods of local Burgess Hill businesses and support the vitality of the town centre and the residents who use it.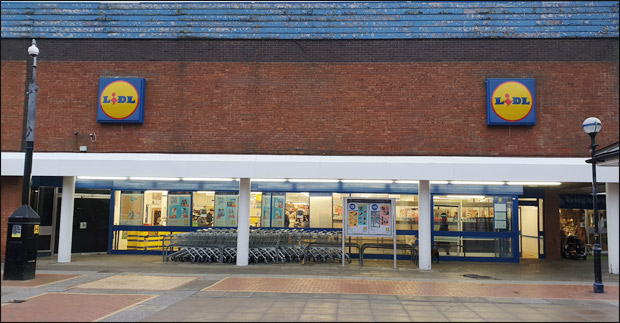 During the meeting of the full district council on Wednesday evening, Cllr Stephen Hillier - Cabinet member for Economic Growth said:
"Others are looking on with some envy with the sort of infrastructure that Burgess Hill is going to benefit from.

"I will be liaising with existing businesses to hear their views and to make sure their views are fed into this process (the growth programme). I'm absolutely happy to do that. I am also happy to meeting with Burgess Hill town council at the soonest moment to talk about this subject.

" I think there is some sympathy with the situation of some of these retailers in the town centre, but I think we need to work out what's viable to help them and how do we do so and obviously I want to hear what Burgess Hill Town Council's plans are to assist them."

"In terms of creating a group look, I'm very happy to talk, but there is already a fairly comprehensive governance structure in place for the whole Burgess Hill programme and the town council feeds into the town and parish strategic liaison group, so I'm not sure that we need yet another layer of governance in that."

Cllr Janice Henwood (Lib Dem, Franklands Ward)
"I think this is a unique situation that's going to take at least two years before we see anything except rubble, concrete and closed shops, so I would appeal to the relevant cabinet member - who has invited towns to talk with him and to set up special facilities - that we would pass this amendment to allow ours to go forward."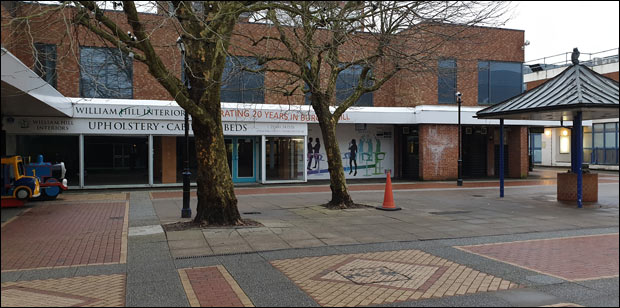 The Vote
A recorded vote took place on the proposed amendment. 19 voted in favour, 28 voted against. All the Conservative councillors present at the meeting - including the two representing Burgess Hill - chose to vote against a 'Bridge the gap' group being formed with the aim of supporting the town centre and local traders during the transition period of the town centre redevelopment.

We will have to wait and see what the leadership of Mid Sussex District Council choose to do about this situation. Lidl leave the town centre in 5 weeks time, there's not much time left for the Cabinet to prepare for the fallout.



Spread the word! The MSDC vote down a proposal to support Burgess Hill Town Centre and it's traders during the redevelopment period.

Got an opinion on this story? Leave a comment below.....
What's your reaction to Mid Sussex District Council voting against the creation of a specific group to support Burgess Hill town centre and its traders?