Meet NewRiver Retail & See Their Latest Plans For The Martlets Shopping Centre This Saturday
16th May 2019

|


Burgess Hill residents have the opportunity to meet with NewRiver Retail this Saturday to view and discuss the Martlets Shopping Centre owners' revised redevelopment proposals for the centre.

The public consultation is taking place on Saturday 18th May from noon - 4pm in a retail unit opposite the proposed new library.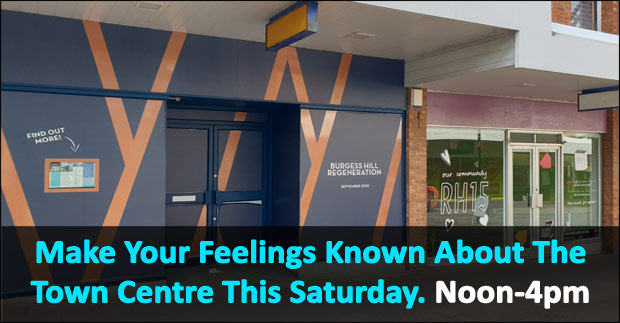 NewRiver Retail have owned the Martlets since 2010 and finally gained planning permission for the redevelopment in 2016.

Apart from the relocation of Iceland, the impending departure of Lidl to Leylands Road and the closure of the Martlets Hall, no real progress had been made with the actual on-site redevelopment. It of course has turned out that the inactivity is because NewRiver have been working on a new proposal due to the changing retail climate.

The company announced recently that they are in advanced talks with Hollywood Bowl and this has caused the location of the proposed permanent library to now be housed in the former Present Company unit next to NewLook - a move which has disappointed a number of residents, although this switch does also require planning permission too.

Resident may like to bring up the issues such as the loss of the Martlets Hall and the need for a Changing Places toilet in our town centre during discussions with the NewRiver Retail representatives.

A number of local councillors are due to be on hand during the afternoon to discuss your thoughts and concerns too, including Cllr Peter Chapman!

See what others are saying about the this event on our Facebook Event Page


Spread the word! NewRiver Retail's public consulation for their revised plans for the Martlets Shopping Centre takes place this weekend...

Got an opinion on this story? Leave a comment below.....
Will you be attending the public consulation?