Makeshift 'Temporary' Library Is To Be PERMANENT As Plans Change For Burgess Hill Shopping Centre
13th March 2019

|


Burgess Hill's makeshift 'temporary' Library - which is still under construction - is actually going to be the new permanent home following a change in plans for the Martlets Shopping Centre.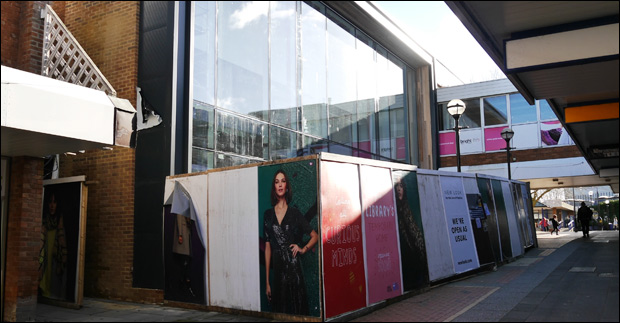 At yesterday evening's WSCC County Local Committee meeting, a member of the public asked what was happening with the construction as workmen hadn't been seen on site for over a month.

In response, Cllr Anne Jones said: The Library is going to be staying where it is. It was going to be temporary, but because the Hollywood Bowl is coming in, the Library is staying there. Therefore the lift at the new Library needs to be big enough for buggys, pushchairs and things. So instead of being a temporary building its going to be a permanent building and I think it's a good site there actually.

A lot of things have got to be reorganised. Plans change and we thought no, we can do better.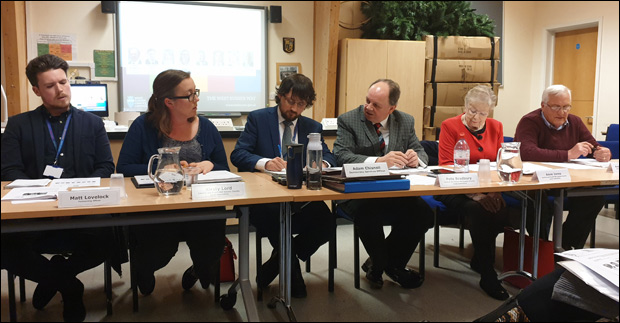 Cllr Andrew Barrett-Miles added: They actually started work on it again today (Tuesday) There's some engineering work that's got to be done to the structure in order for it to carry the weight of the books.

This news means that NewRiver Retail will be required to submit a new planning application for the portion of the site where they are planning to place the rumoured Hollywood Bowl and remove the 'state of the art' Library that had been planned.

It will be interesting to know the floor sizes of what was originally proposed for the permanent library as planned compared to the size of the unit they're preparing now.

We've reached out to West Sussex County Council to comment and will report back when they respond.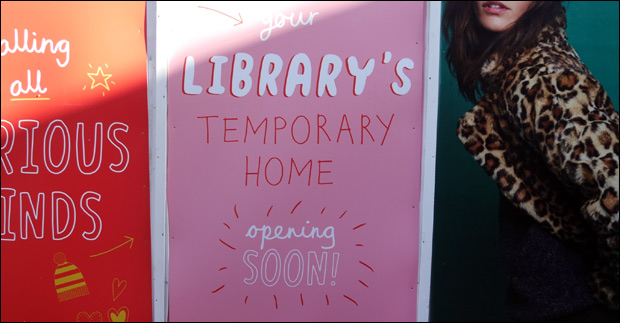 The hoading around the new library needs to be changed, clearly!

Spread the word! The temporary library is to become the permanent library

Got an opinion on this story? Leave a comment below.....
What's your reaction to the news that the 'state of the art' library is no longer going to be happening?