Jubilee House Could Be Turned Into 14 One-Bedroom Flats In Burgess Hill Town Centre
8th February 2019

|


There could be more residential dwellings in Burgess Hill Town Centre with the news that an interested party has enquired to Mid Sussex District Council over the possibility of turning the office space at Jubilee House into 14 one-bedroom flats.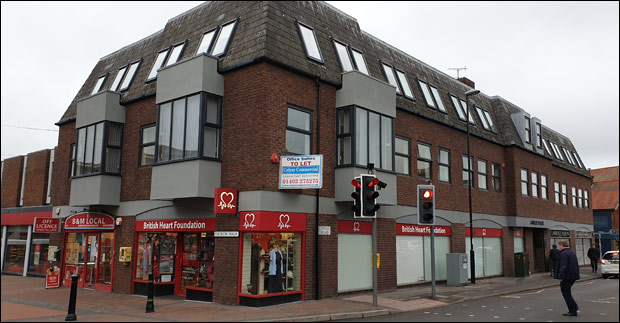 Jubilee House - which sits above The British Heart Foundation and Lawrence Sissling Jewelers - is currently configured as offices on the first and second floors. They are currently up for let as office space, but a 'Prior approval for change of use from B1 Office to C3 Dwellings' application has been submitted to the local authority.

The scheme would offer no on-site car parking spaces. The (woefully inadequate) West Sussex County Council car parking calculator claims that just 9 cars are likely to be owned among the 14 flats.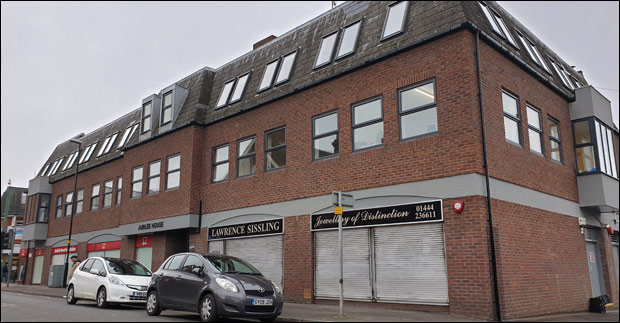 A parking beat survey has been carried out on behalf of the applicant by Reeves Transport Planning, who undertook their study of the on-street parking in the surrounding area to Jubilee House overnight on Wednesday January 23rd. They have pointed to there being spare capacity for on-streert parking in Cyprus Road and Crescent Way.

For more information on this application, check out planning reference DM/19/0347 on the Mid Sussex District Council Planning Portal here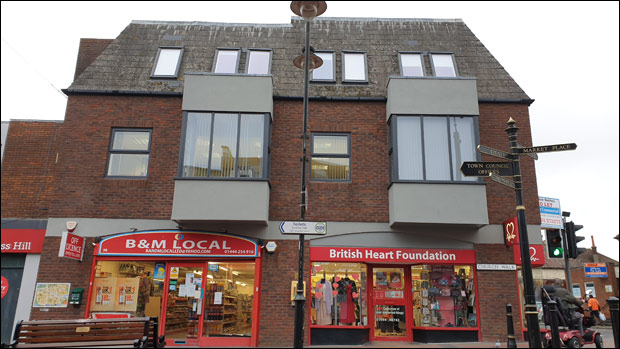 Spread the word! Jubilee House may be turned into 14 one-bedroom flats.

Got an opinion on this story? Leave a comment below.....
Do you think the council should give consent for Jubilee House to be turned into flats, or does the town need to maintain office space?