Heights Close Their Gym Due To Uncertainty With The Town Centre Redevelopment Plans
30th December 2018
|


Heights Health Club & Gym have closed their town centre location, putting the blame on the uncertainty caused by the proposed redevelopment of the Martlets Shopping Centre.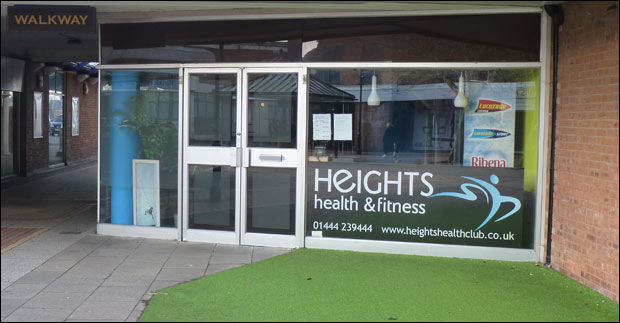 Having been in business for over 21 years, Heights moved to their most recent location in the former Walkway Cafe in February of this year after being given notice to leave the Martlets Heights building in Waitrose car park - which is STILL awaiting demolition.

Members were told about the business's decision via email on Christmas Eve.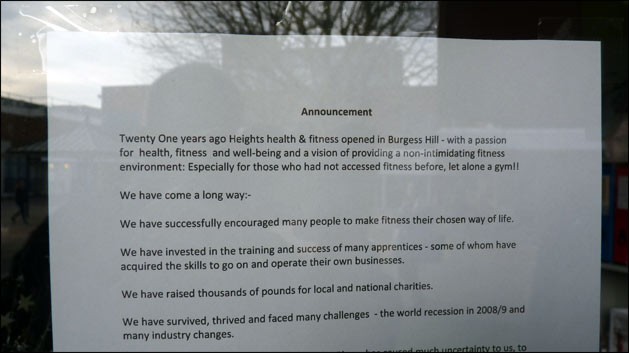 In their statement, Heights wrote:
We have survived, thrived and faced many challenge - the world recession in 2008/09 and many industry changes,

However the latest - the town development plan - has caused much uncertainty to us, to our customers, the town and the remaining businesses.

Although we have given it our all, it is now, the right time to, sadly, say goodbye.

It's time for new beginings.

A look to the future with a new improved, streamlined venture.

We wish Heights all the best with their plans for the future.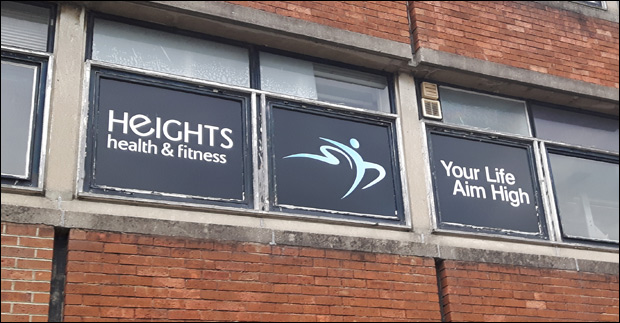 Spread the word! Heights have closed their gym in Burgess Hill Town Centre... but will look to offer a 'streamlined venture' elsewhere

Got an opinion on this story? Leave a comment below.....
What do you think to the closure of Heights?