OFFICIAL - LIDL Take Ownership Of The Former Gas Holder Site To Build Their New Store In Burgess Hill
3rd December 2018

|


It's finally official - Lidl have completed their purchase of the former gas holder site on Leylands Road, Burgess Hill after the site was hit with a number of setbacks during the demolition and decontamination process.

Lidl have purchased the site from NewRiver Retail who were responsible for making the site suitable for commerical use after the former gas holder had been decommissioned for many years.

The deal has come about due to NewRiver Retail's pending redevelopment of the Martlets Shopping Centre of which Lidl are a current tenant but didn't fit into the new plans.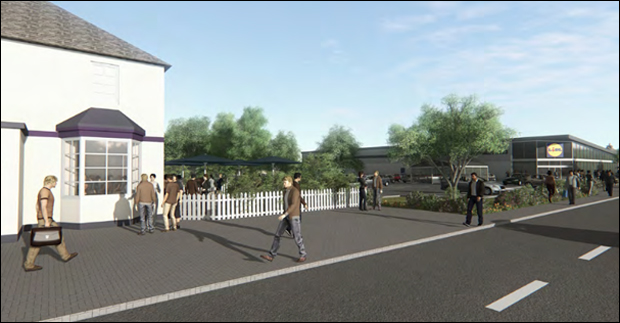 The new supermarket represents a multi-million pound investment in the local area, with Lidl proposing to build a sustainable store with a 1,325sqm sales area and plans to create up to 20 new jobs for the local area. The store also features facilities such as an in-store bakery, customer toilet and ample parking for both cars and bicycles.
The build is expected to take up to eight months, with a view to opening the store next summer. Lidl's existing store in The Martlets will continue to trade right up until the day before the new store opens.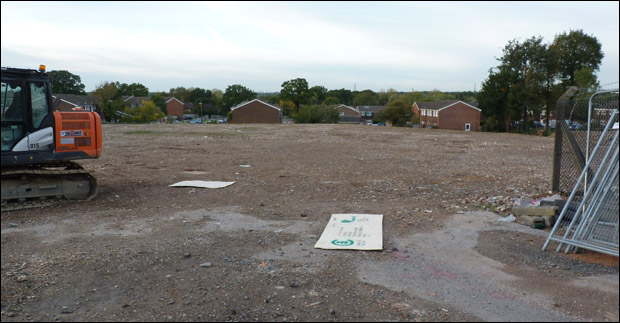 The Gas Holder site was flattened and ready for Lidl to start work at the end of October, a full year after the Gas Holder was demolished.
Lidl UK's Regional Head of Property, Paul Mason, commented:
"We are delighted to be opening a new store in Burgess Hill, which marks another milestone in our ambitious store expansion programme. We've seen incredible demand for Lidl stores across the country and would like to thank everyone for their patience and understanding whilst we enter this next phase of the development."
Justin Thomas, Residential Director at NewRiver, commented:
"The relocation of Lidl from its current store in The Martlets Shopping Centre to a brand new build on Leylands Road will provide a fantastic modern new store for the community and marks a major milestone in our wider redevelopment programme.

" We have been working hard behind the scenes in order to prepare for the next stages of our exciting regeneration plans for The Martlets in Burgess Hill town centre. Lidl are an excellent operator who understand their local markets and cater accordingly, and we wish the team all the best with the new store."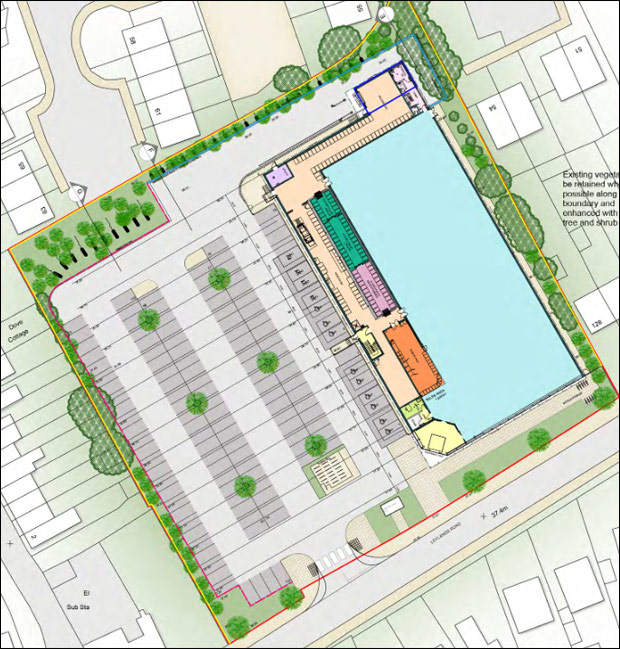 The approved plan for the new Lidl on Leylands Road
Lidl UK has experienced continued growth over the years as consumers flock to the supermarket to discover its great value products – more than two thirds of which are British sourced - ranging from quality fruit and vegetables, to premium wines from its much coveted Wine Tour collections. Its ongoing success shows no signs of slowing, with the latest Kantar Worldpanel results highlighting Lidl's increase in sales year on year and market share of 5.5%.
The planned store in Burgess Hill will add to Lidl's existing store portfolio of 730, and will form part of the company's growth plans which will see it open up to 50 new stores a year.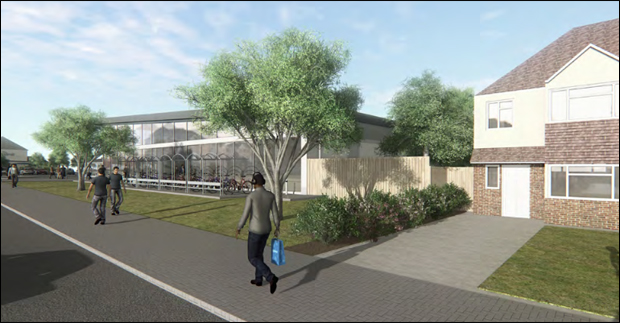 Spread the word! Lidl have taken control of the Leylands Road Site and could have their new store open next Summer.

Got an opinion on this story? Leave a comment below.....
Are you pleased that the new Lidl is to finally go ahead?