Going Gold - Lottery Upgrade For Waitrose, Burgess Hill, After Selling £1 Million+ Winning Ticket
26th September 2018
Check your pockets, in between the sofa cracks and the bin! A fantastically lucky person potentially from the Burgess Hill area could very well be in the money after it was revealed that Waitrose at Market Place Shopping Centre recently sold a £1m+ winner.
In recognition of Waitrose Burgess Hill selling a £1m+ winner, the National Lottery equipment has been upgraded to gold colouring.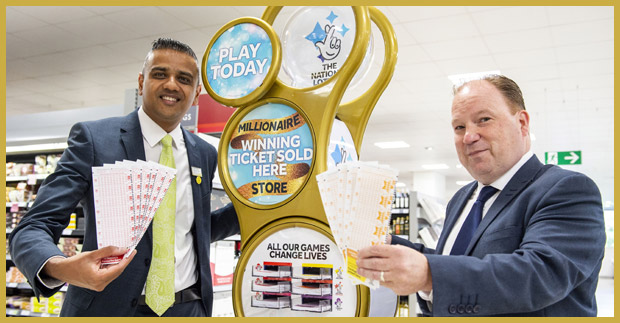 Minesh Patel, manager at Waitrose, says he is thrilled that the supermarket is involved in this life-changing moment for one of its shoppers.
"When we received word from Camelot – the operator of the National Lottery – confirming the wonderful news, it was quite surreal," Minesh said.

"The odds of scooping one of the top prizes are very slim, so for it to be one of our customers is just fantastic. I suspect Waitrose will become a bit of a lucky charm now for lottery players.
"If people haven't checked games they've played, I urge them to do so! If the prize has been claimed, I'd like to say on behalf of Waitrose, 'congratulations' and may it bring lots of happiness to you." added Minesh.
Andrew Harvey, centre manager at Market Place, is equally delighted.
"The National Lottery catchphrase 'it could be you!' just became that little bit more real in this corner of the world," said Andrew.

"This will definitely get the town talking and I think this beautifully demonstrates how the Waitrose team at Market Place go above and beyond delivering great service!"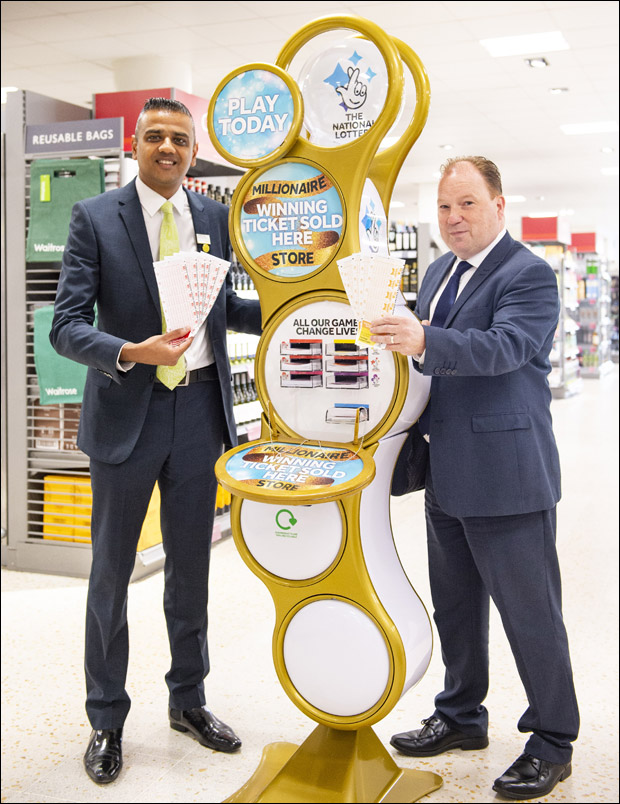 Minesh Patel, manager at Waitrose, and Andrew Harvey, centre manager at Market Place Shopping Centre, are going for gold with the new National Lottery equipment.
Spread the word! Waitrose has golden lottery terminal having sold a £1 million + winning ticket

Got an opinion on this story? Leave a comment below.....
Will you be going to Waitrose to use their golden terminal in hope of bringing you luck?