Council Approve £5.7 Public Loan To Fund Smaller Community Performance Venue
17th July 2018

|


Burgess Hill Town Council have voted to take out a £3 million loan worth £5.7 million in repayments over 50 years in order to build a scaled-back replacement for the Martlets Hall, this after many of the same councillors waved away the existing venue without a replacement or a pledge of a significant financial contribution from either NewRiver Retail or Mid Sussex District Council.

After the public voted against having to pay for a new venue via a rise in the council tax precept, council leader Pru Moore stated at the annual town meeting in April that Burgess Hill Town Council would NOT go down the route of applying for a public works board loan and that the council would find other ways to fund the project..... this has not proved to be the case and no explanation has been provided by the leader as to why she went against her word.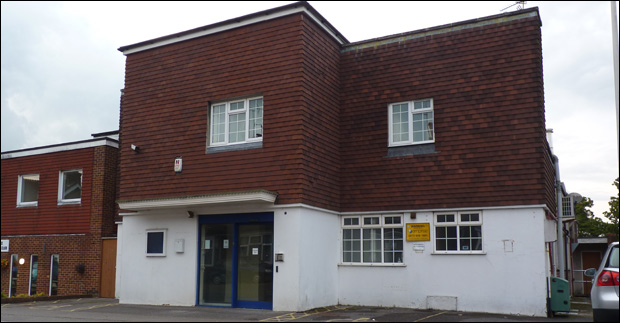 The Royal British Legion building will be demolished to make way for the new performance venue

The revised plan for a new community performance venue will now only use up the existing footprint of the Royal British Legion building with Cyprus Hall no longer being incorporated into the new facility.

As well as a £3 million public works board loan, the council are appointing professional fundraisers to raise an additional £2 million in order to meet the project's total cost of £5 million.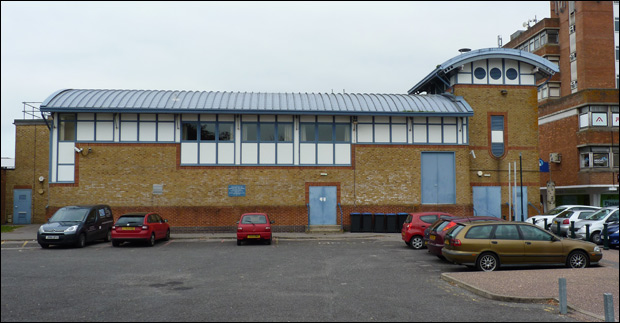 The Martlets Hall closed on June 30th and is due to be demolished later in the year.

The Conservative councillors were in celebratory mood at the meeting of the full council on Monday 16th July, yet as Janice Henwood (Lib Dem) pointed out:
"I think most people were astounded that us, as a town council, had not insisted that NewRiver Retail make some contribution towards a replacement for a cultural centre, I think that's what a lot of people were surprised and disappointed about. However, I'm all the way forward with this because we need a cultural centre, not just a 10 screen cinema."

Cllr Andrew Barrett-Miles (Conservative) said:
I'm hugely enthusiastic about this, I'm really pleased that the finance committee has found a way for us to fund the public works board loan and I'm particularly pleased that we are recommending that we keep the same architects on board - they are hugely enthusiastic and have done work without charging us a fee, which is a huge vote of confidence in us, and to have them come here and say 'we can do this, we can do that' they're really in there.

On Wednesday we will be interviewing for project manager postions. This is an essential move as we are a small town council, we couldn't manage this project ourselves. We're actually after people who have skills because there's going to be a lot of heavy negotiation with builders and suppliers and we want somebody who has a track record in doing this and to bring it home within the budget that we have set.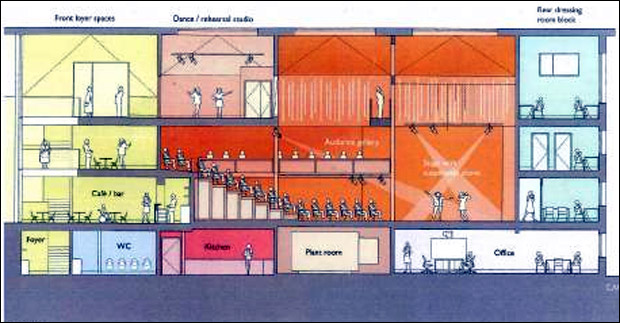 Spread the word, the council have agreed to build a new community performance venue by taking out a loan

Got an opinion on this story? Leave a comment below.....
Are you OK with Burgess Hill Town Council taking out a loan worth £5.7 million over 50 years to pay for a new community venue?