Burgess Hill's Cancer Research UK Charity Shop Urgently Seek New Volunteers
1st June 2018

Have you got a few hours spare each week or month that would enable you to regularly commit to volunteering? If so, then Burgess Hill's Cancer Research UK Charity Shop needs you!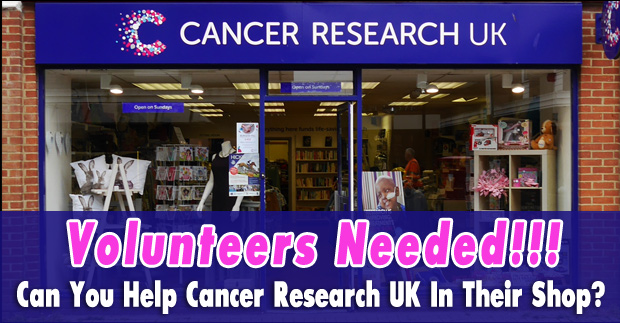 Burgess Hill Uncovered went along to the shop to find out what volunteering at Cancer Research entails, and as the shop's Assistant Manager Christine Burgess tells us, it's a perfect way for people to get back into work.

We really need volunteers, because without them, this shop wouldn't be open, and we are very low on volunteers!

People who volunteer with us will benefit from gaining experience in retail and customer service. Some of our volunteers come to us to gain confidence, they start working out the back with the other volunteers, and as they get more confident we put them out on the shop floor, dealing with the general public, so that's how they can gain experience with us.

Most volunteers that come to us end up leaving and gaining paid employment, so we are always needing to replace those people.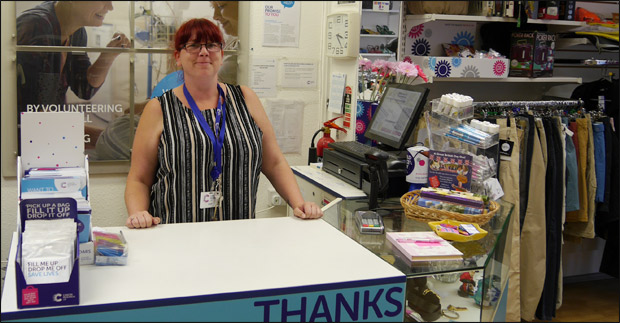 If you volunteer at Cancer Research UK, you'll get to work with a fun team which includes Christine.

Roles
There's lots of roles available in the shop, from steaming the clothes, sorting out the bags of donated items, rotating the stock on the shop floor, operating the till. There's something for everyone.

Commitment
Cancer Research are looking for reliable people to come and work with them, whether that's temporary or more permanent. The volunteers often work four-hour shifts, but they also welcome those who can give an hour or two of their time each week as well.

Training
All volunteers receive full training following their first taster session. The training is done on-site where you'll get to learn many things, including how to properly use a step ladder and a vacuum cleaner!

How To Apply
If you're interested in volunteering at Cancer Research UK, then pop by to the shop at 46 Church Road (across the road from WH Smith) where you can pick up an application form and have a chat with the team. Alternatively you can give them a call on 01444 246458, they'll be very pleased to hear from you.


Spread the word, Cancer Research UK are looking for volunteers. Can you help them?

Got an opinion on this story? Leave a comment below.....
Have you volunteered at a Charity Shop before to help boost your employment prospects?