Boomerang Barber Shop Reopen For Business In New Town Centre Location
30th May 2018

Boomerang Barbers have reopened for business in Burgess Hill town centre just ten days after leaving the Market Place Shopping Centre's indoor market in order to make way for Argos.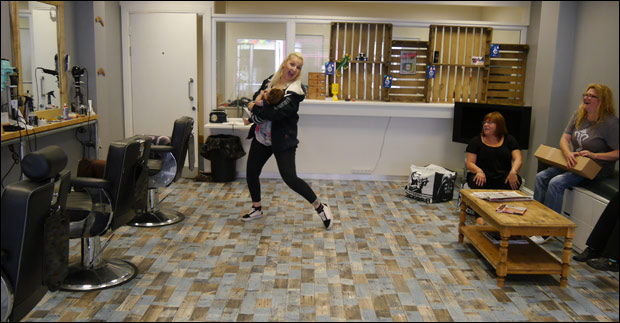 The staff, family and friends were still putting the finishing touches to the shop - located on Church Walk near the bandstand - on Tuesday evening, ready for opening at 9am on Wednesday morning.

Jo Stone - co-owner of the business, said: "After being evicted and made homeless again, it's a massive relief to finally be back in a shop.

"Debbie and Dan from the Martlets shopping centre management team have been brilliant, a great help to us, we can't fault them.

"With only having two weeks to find a new location, it's was painfully stressful. There was so much organisation involved, and to get it done in three weeks was no mean feat whatsoever.

"We've had so much help and support from family, friends and even customers, it's been phenomenal. It was nice to know we had so many people that were prepared to give up their time with such short notice."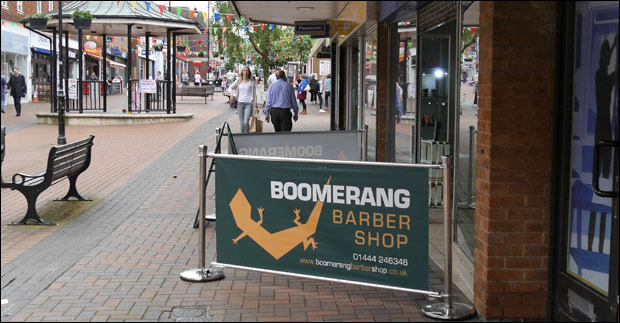 The girls started painting the shop a week before they had to leave the Market Place shopping centre, leaving them 10 days to finish the decorating, laying a new floor, installing new electrial points and other fixtures and fittings so that they could start earning a living again.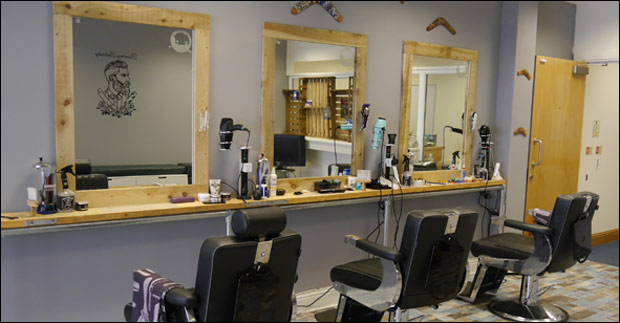 Jo is feeling positive about how the business will fare in the part of the town centre that many perceive as being 'dead'

"I actually sat in the window of Tim and Lyn's (The Undertakers) for an hour or so and just watched the world go by and I just couldn't believe how busier it is here compared to the Market Place. As so many shops have been closed round there, unless you're going to Lidl or New Look, then you don't really go anywhere else.

"When the market was stopped at the Martlets, we did notice a lack of passing trade as a knock-on effect, particularly on a Saturday, it was really quite different."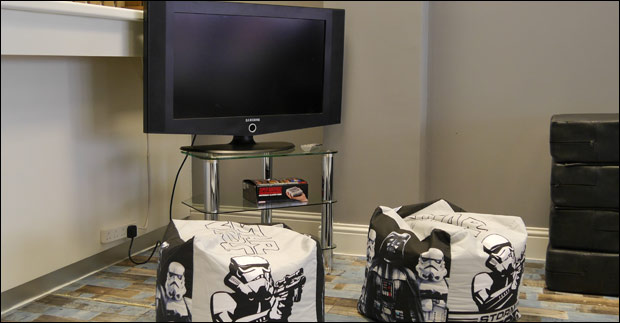 LJs Cafe - another displaced business from the Market Place Shopping Centre - will soon be neighbours once again with Boomerang on Church Walk and Jo is looking forward to their arrival and the boost that it'll bring.

"We used to get a lot of trade from LJ's and likewise, if we had customers waiting, they'd go and get a coffee. We worked well together and we hope that we can recreate that when they move in.

We're hoping Lisa's team can help them get up and running as soon as possible to keep up this amazing community effort"

Boomerang's new location is very disabled friendly and it's a factor that was very important to Jo and the team

"It was one of our priorities for our new location. We've always been disabled accessible, and a lot of barbers around here - because they're old buildings - they either have steps down or steps up, but this is the most space we've ever had. We've got a wide entrance way and plenty of room outside to park disability scooters too."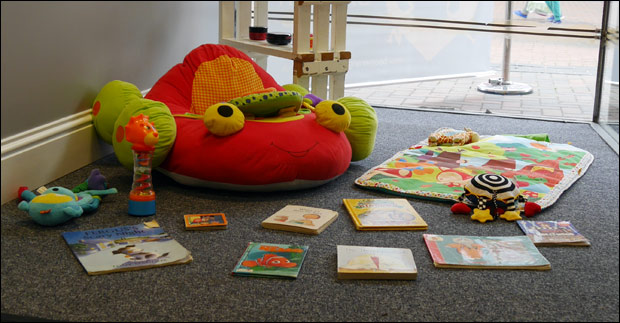 Boomerang have some toys for younger visitors and a selection of children's books.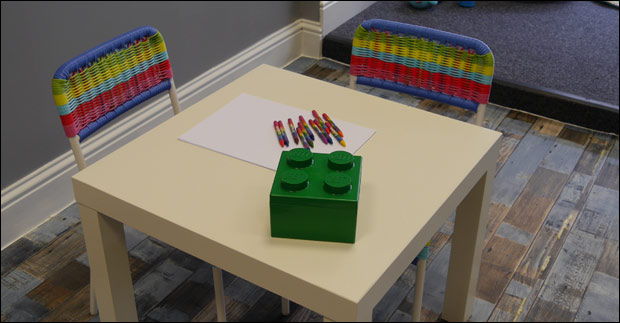 There's also a dedicated colouring table. The team are looking to put some of the pictures on their wall.

With their new shop, away from the indoor market, the future for Boomerang is surely bright?

"We would like to think so. Given that our lease is for two years, but it could end in six months, we'd like to think that we could stay here much longer as we think we could really make it work."

Jo's co-owner Lauren Fatona chipped in to say..

"If we do end up having to leave after six months, me and Jo will be on holiday for at least a month at probably some kind of spa retreat for people that have gone completely bonkers."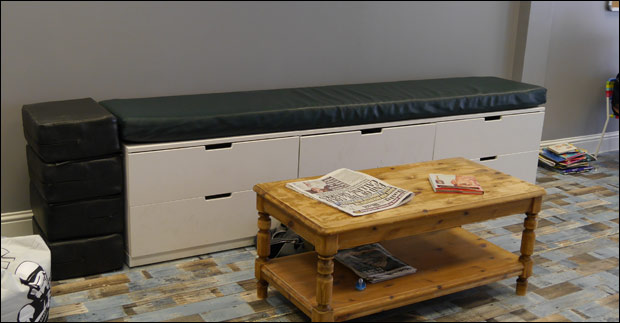 Boomerang are open Monday - Friday from 9am-5pm and on Saturday's from 9am-2pm.

You can find them at 83 Church Walk (near the band stand)
Give them a call on 01444 246346 or hit them up on Facebook here for more information.

We wish Jo, Lauren, Tina and Cara all the best in their next chapter.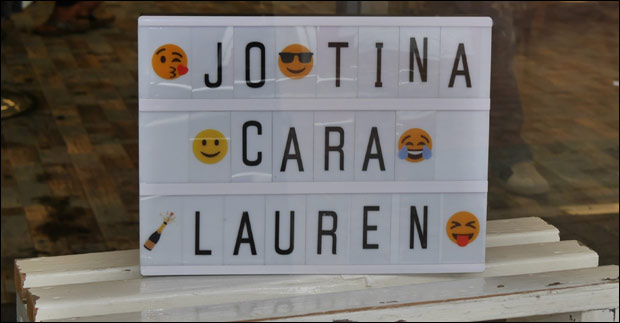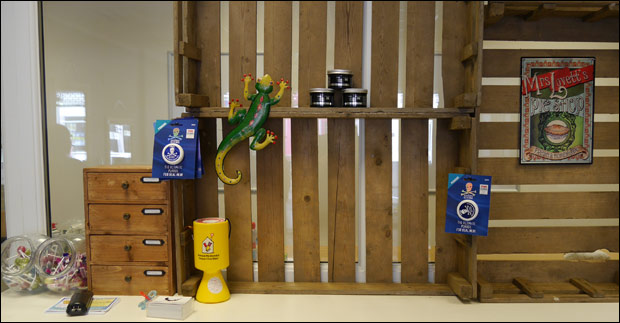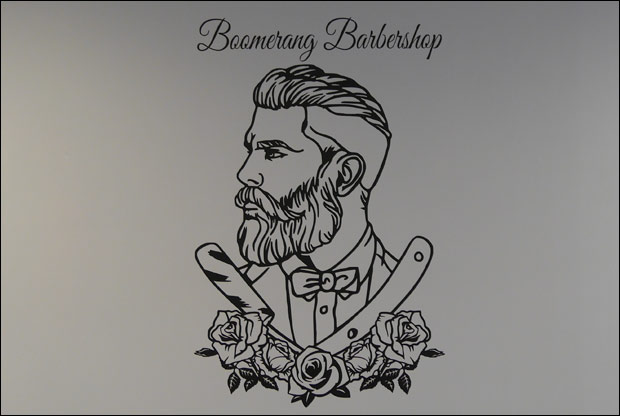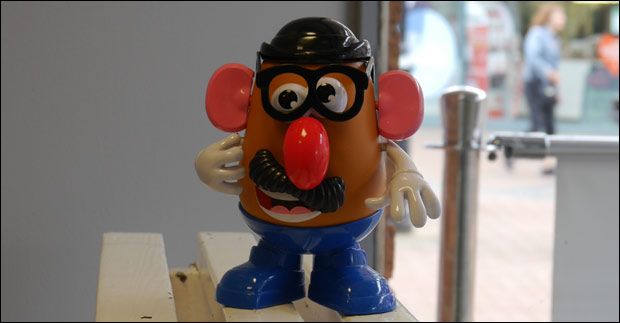 Spread the word, Boomerang Barbers are open for business once again

Got an opinion on this story? Leave a comment below.....
What do you think of the new Boomerang Barbers? Do you think they'll thrive in their new location?