Council Get Happy With A Chainsaw At Fairfield Rec Hideout
8th March 2018
There's one less place to hide for those up to no good after Mid Sussex District Council took drastic measures with the wooded area at Fairfield Recreation Ground.

The area was essentially being used as a hideout by a number of youths last summer during a particularly bad period of anti-social behaviour. Consumed contraband remains were often found in the location - matching items stolen from other community venues in town.

The work undertaken by the council is part of a bigger project which has seen all the willow trees removed from the edge of the pond. These trees were drinking up too much water, and with their removal it is hoped that the pond's habitat will improve and thus benefit the Great Crested Newt population.

Enough words, here are some pictures: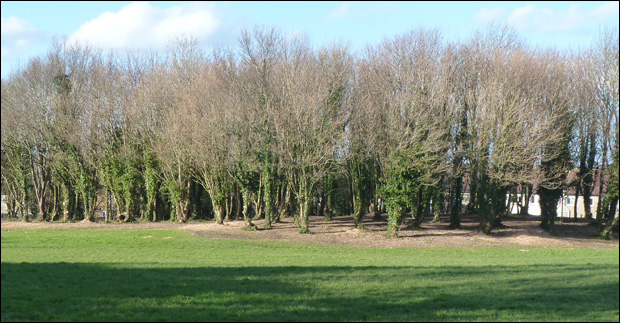 Here's the thinned out wooded area at Fairfield Recreation Ground.



This close up shot show how all the big think branches have cut away, leading to a better visability.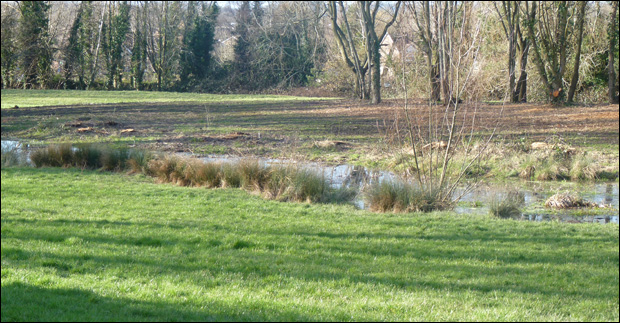 The pond area now looks very different following the removal of all the willow trees.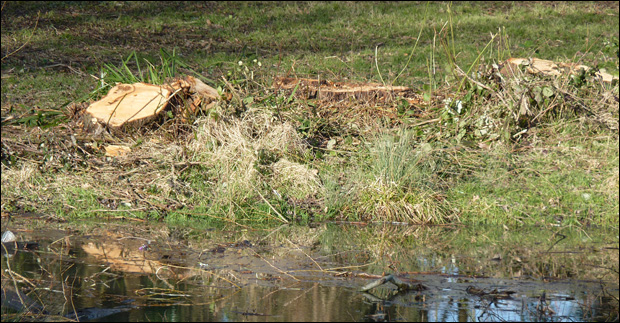 Here's just some of the stumps of the removed willows.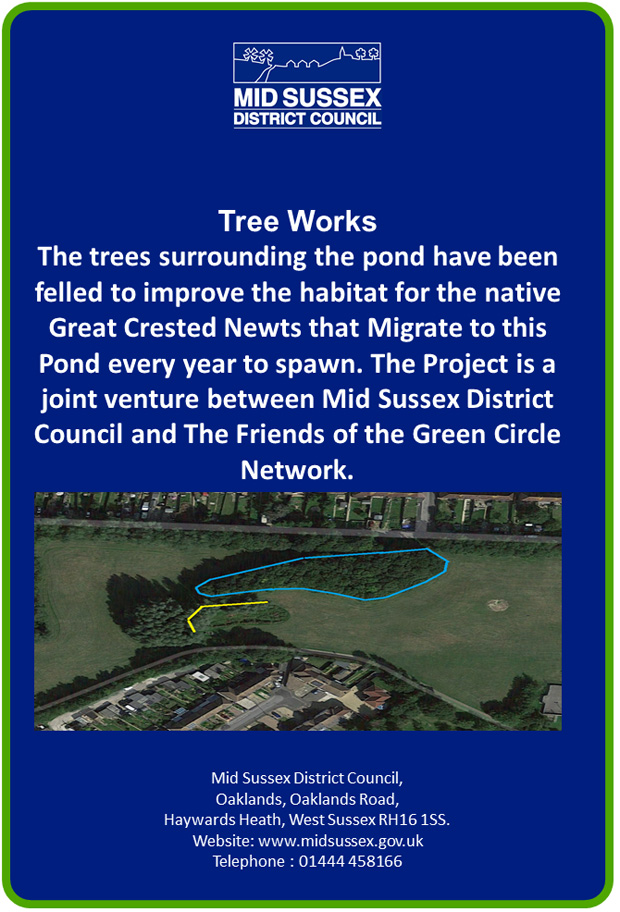 This is the poster which Mid Sussex District Council put up around the site to let people know what they've been up to.
Spread the word! the at Fairfield Rec is no longer a hideout!

Got an opinion on this story? Leave a comment below.....
Do you think it was a good move by MSDC to open up the hideout by cutting back lots of the trees?