Low-Cost 'Weight Off' Workshops Being Held In Burgess Hill This Month
1st March 2018
The Weight off Workshops are coming, are you ready for a healthier you?

If you need support to make a sustainable lifestyle change and improve your health, the Mid Sussex Wellbeing Team are here to help you.

Sign up to our next Weight off Workshop and over the 12 week course you will learn what really makes a balanced diet and how to sustain a healthy weight loss. As a group, you will work together to motive and encourage one another to achieve your aims for your wellbeing.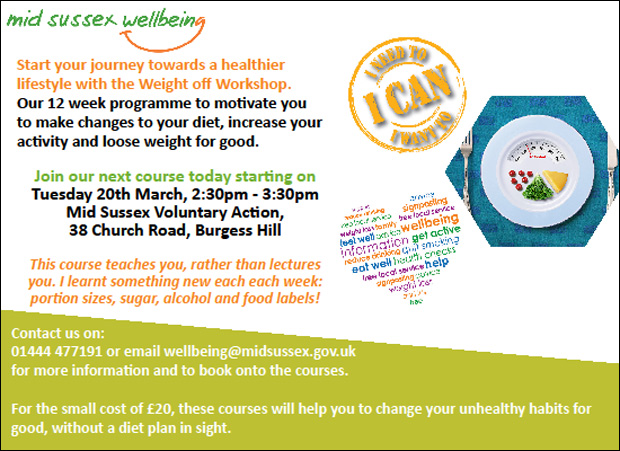 But don't just take our word for it. Here are some comments from ex-participants:
"Information about hidden sugars, fat and losing weight is good but being healthier generally is even better. Small, gradual changes can have a big impact. Make exercise a routine part of your life and reap the benefits"

"Absolutely, without being cliché this has genuinely changes my life. More importantly it will also affect my parenting and therefore my children's lives."


Our next course starts on Tuesday 20th March at the Mid Sussex Voluntary Action, Church Road between 2:30 -3:30pm.

To book or to find out more, contact the team on 01444 477191, wellbeing@midsussex.gov.uk or through the online referral form https://doitonline.midsussex.gov.uk/officeforms/MDC_Wellbeing_Referral.ofml


If this course doesn't fit with your availability, book onto our next set of courses:
Burgess Hill Town Council from Wednesday 18th April 2018, 1:30pm – 2:30pm
Haywards Heath Methodist Church from Wednesday 11th April 2018, 5:30pm – 6:30pm
Haywards Heath Town Council from Tuesday 8th May 2018, 1:30pm – 2:30pm
Burgess Hill Mid Sussex Voluntary Action from Thursday 17th May 2018, 6pm – 7pm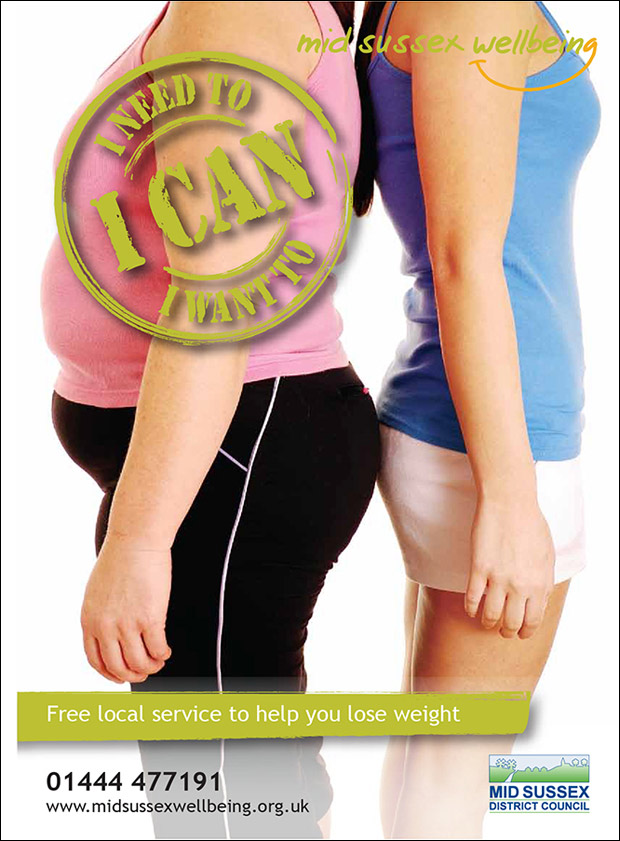 Spread the word, low-cost weight off Workshops are being held in Burgess Hill for just £20 for the whole course!