Is The Former Gas Holder Site Really Ready To Be Handed Over To Lidl?
22nd February 2018
According to official sources, the site of the former gas holder on Leylands Road has been completely decontaminated with the handover to Lidl imminent. However, from what we've seen and heard from others, we're not so sure....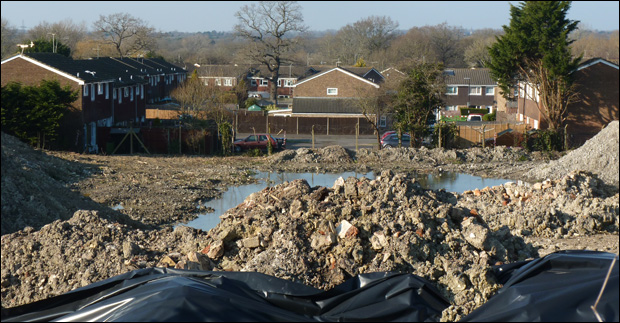 Does this site look ready to be handed over to Lidl in your opinion?

The final pieces of the gas holder were pulled down in October of last year. For the remaining few months of 2017, demoltion company Coleman and Co took down all the other smaller buildings on the site, dug right down to the foundations of the gas holder and generally turned the soil over. Job done, right?

Since Christmas, there appears to have been no work done on the site apart from the removal of the plant vehicles. When your reporter went by the site today there was one Coleman and Co vehicle parked at the entrance and a man was floating around by the site office on the western side of the land.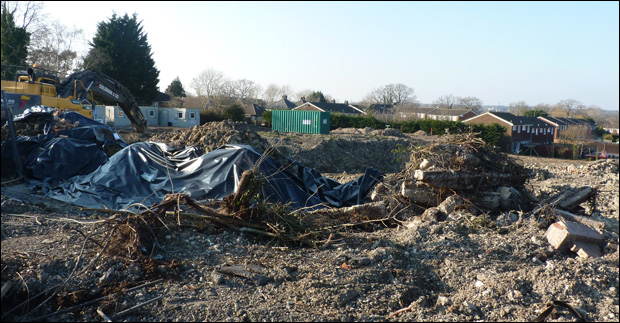 Much of the earth still has huge clumps of brick and concrete in it.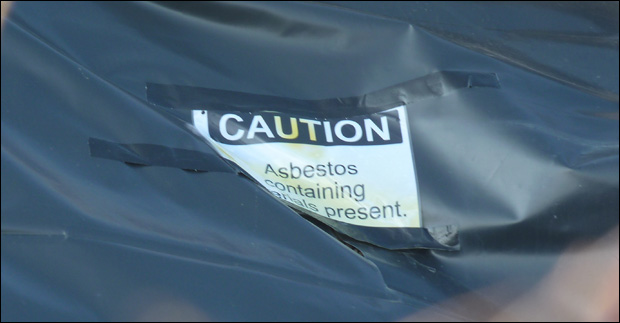 There's still many big bags on site with the warning that the materials within contain asbestos.

Taking a look at the site from the Dumbrills close end, the piece of land on which the gas holder stood is now essentially a swimming pool.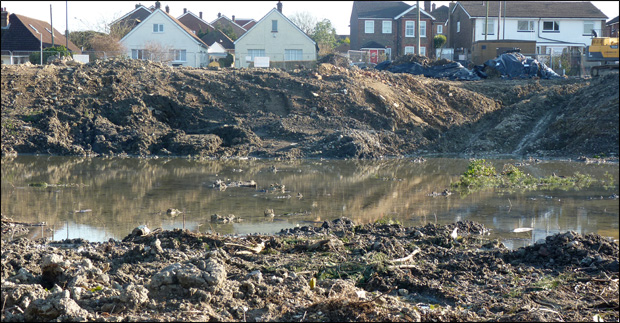 Forget about Lidl, looks like we've got ourselves a Lido for the Summer!

The difference in height of the site from Leylands Road and Dumbrills Close is vast. Either earth needs to be added or removed. Is this down to Lidl to do perhaps?

Your reporter is no expert, but this job looks far from complete, however, but as mentioned at the top of the story, apparently everything is running to schedule and the site has been fully decontaminated. Who are we to argue?

Keep your eyes on this one.


Video
Here's the moment the Gas Holder came down in October last year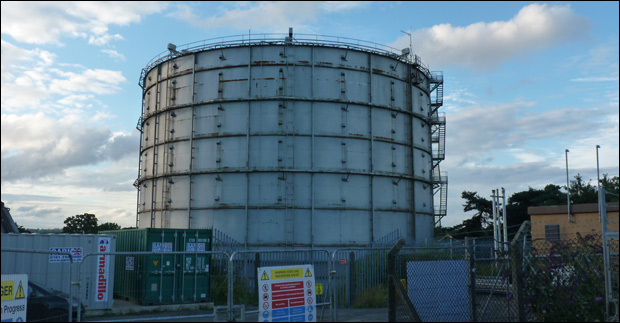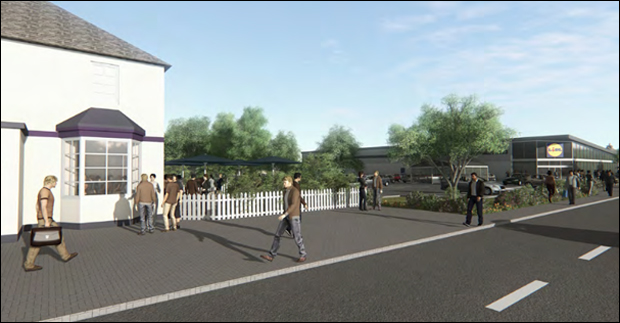 Spread the word! Apparently the former gas holder site is ready to be handed over to Lidl, but is it really?

Got an opinion on this story? Leave a comment below.....
Do you think the site is ready for Lidl to start building on?