Citizens of Burgess Hill will soon be spoilt for choice when it comes to Burgers with the news that Brighton-based SmoQue Burger are coming to town.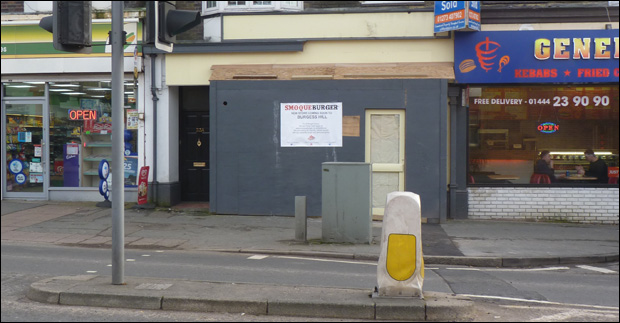 SmoQue are currently fitting out their new outlet on Station Road, just a stones throw away from Uncle Sam's. They hope to be open very soon.

The premises was formerly home to Baxter's Cafe (Bramble Cafe before that)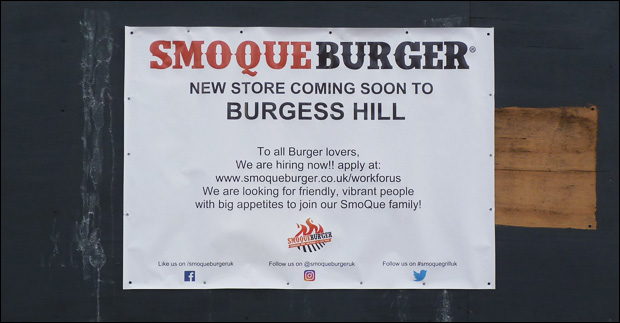 Smoque Burger were established in 2014. The company say about themselves:
'We aim to deliver you hot & fresh handmade food as quickly as possible as it is safe to do so. SmoQue's Burgers & Sides are all made-to-order using only the freshest and finest ingredients. '

Their mission?
"As much as creating some of the finest handmade Burgers & Fries, we believe SmoQue is about more than just that. We are in the business of delivering great experiences for our customers and create amazing memories for them. The company's mission is to take this idea and open a Handmade Burger outlet at each and every corner of the country, for everyone to try our taste, our honesty & care in our customer service."

SmoQue are very active on Instagram, providing mouthwatering photos of their offerings...

For more information on Smoque and the burgers you can look forward to seeing available in Burgess Hill, visit their website here: https://www.smoqueburger.co.uk/