Martlets Hall Closing Date Announced
26th November 2017
Burgess Hill residents have a little over 6 months to make use of the Martlets Hall before it closes its doors for the final time to make way for Cineworld and various new retail outlets

Mid Sussex District Council has confirmed that the venue will close on June 30th 2018.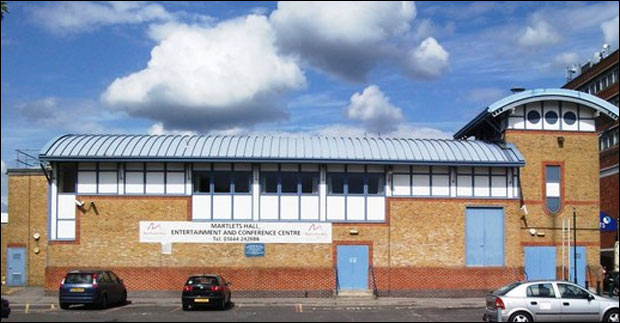 They also sent along the following quote from Cllr Jonathan Ash-Edwards - cabinet member for Resources and Economic Growth:

"Mid Sussex District Council and Places for People Leisure have agreed that Martlets Hall will close on 30 June 2018 to allow for the redevelopment of Burgess Hill town centre by New River Retail

"We are working to support the relocation of the remaining users to other local venues and negotiated a financial contribution from New River Retail which will be used to assist with this.

"The redevelopment will create a modern, vibrant town centre for Burgess Hill. It will boast larger retail facilities to attract big name shops like Next, a new Cineworld cinema so families can enjoy the latest blockbusters and a variety of new and affordable restaurants including popular brands Nandos and Wildwood".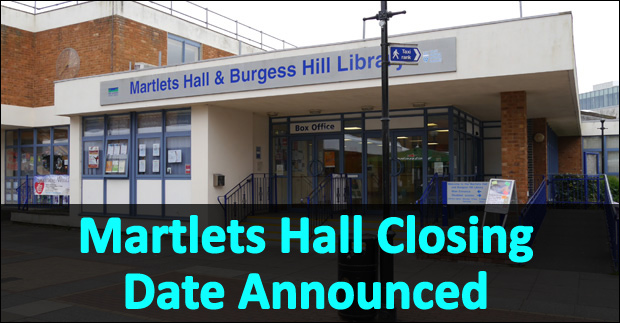 The confirmation of the closure date means that Burgess Hill Theatre Club's annual pantomime will be the final one to be held at the venue, and possibly to last to be held in the town for quite a while.

There will be ten performances of Cinderella between 12-27th January 2018.
Click here for more details

We'd not be in this position if our local councillors had shown some backbone and fought for a replacement and money from the developer. They'll have the cheek to force the public to pay £5 million for a new one soon....


Spread the word! A final closing date for the Martlets Hall has been announced.

Got an opinion on this story? Leave a comment below.....
Will you make use of the Martlets Hall one final time before it gets demolished?