Public Spaces Protection Orders Introduced In Mid Sussex
17th October 2017
Dog control measures in Mid Sussex are set to be updated today (Tuesday 17 October) as Public Spaces Protection Orders replace the existing legislation.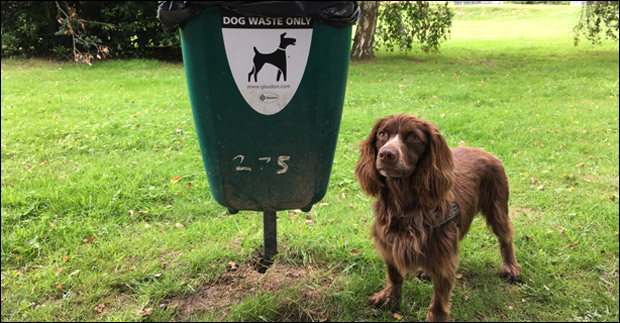 Mid Sussex currently uses Dog Control Orders to protect the local environment and deter irresponsible dog ownership. However, they are due to expire later this year and Mid Sussex District Council is replacing them with Public Spaces Protection Orders (PSPOs).

The new Public Spaces Protection Orders will be implemented from 17 October 2017 under legislation in the Anti-Social Behaviour, Crime and Policing Act 2014.
The Council conducted a six week public consultation on the change and is now transferring its existing powers under the Dog Control Orders over to the new PSPOs. The only amendments are; the number of dogs that one person can walk at a Council Nature Reserve will be restricted to six and Hearing Dogs have been added to the list of dogs allowed in excluded areas, as suggested by the Kennel Club.
The majority of dog owners in Mid Sussex are responsible, pick up their dogs' mess and keep them under proper control. However, there is a small minority who don't and this can create problems. The Public Spaces Protection Orders enable fixed penalty notices to be issued by an authorised officer when they see an offence occur. These are set at £75 or £50 if paid within 10 days.
The new Public Spaces Protection Orders will cover:
• Dog Fouling
In order to reduce the amount of dog fouling in Mid Sussex, people having charge and control of dogs are required to clean up their dogs' mess. This order is applied to any land which is open to the air and to which the public have access.

• Dog Exclusion
To prevent people or the dogs themselves being injured as a result of sharing activity space, dogs are excluded from all fenced children's play areas and fenced recreational areas such as tennis courts, bowling greens and multi activity areas owned by Mid Sussex District Council.

• Dogs on Lead by Direction
In order to stop a loose dog disrupting sporting or community events or disturbing local wildlife, dogs must be placed on a lead if requested to do so by an authorised officer. This order applies to Mid Sussex District Council owned land on which formal sports and community events regularly take place, and all designated nature reserves.
• Dogs Specified Maximum Amount (6)
The number of dogs one person can take onto Council owned Nature Reserves or selected large parks is restricted to six.
Residents are encouraged to report any dog control offences to the Mid Sussex District Council Park Ranger Team on 01444 477561 or by emailing rangers@midsussex.gov.uk.

It is important to provide as much detail as possible about the incident, including the time, location and description of the dog(s) and dog walker so that the rangers can target their patrols effectively and deal with the issues.

Spread the word! New public spaces protection orders are in place.

Got an opinion on this story? Leave a comment below.....
How will you all cope in only being allowed to walk a maximum six dogs at a time from now on?!