Protected Oak Tree Disappears From Construction Site
17th September 2017 | By Peter Chapman

There's currently a big mystery over why a recently protected Oak Tree has been felled at the Keymer Tiles development site.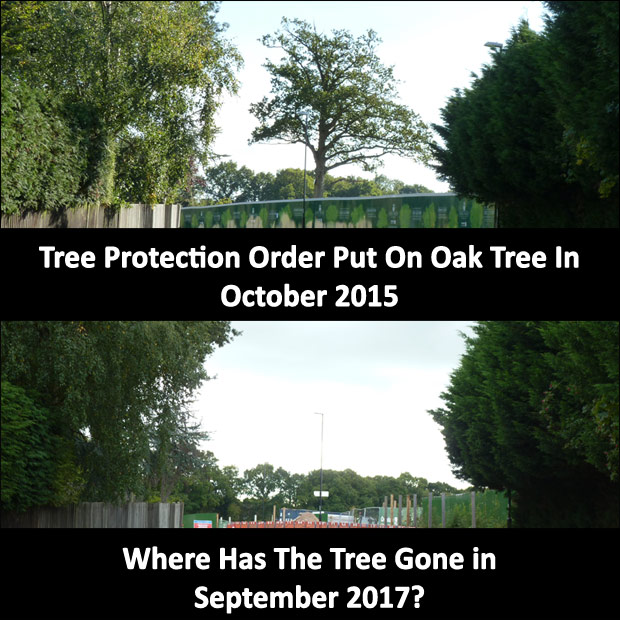 In October 2015, Mid Sussex District Council slapped a tree protection on one of the last remaining Oak Trees along Kings Way at the Keymer Tiles development site, this after Croudace Homes had got busy with a chainsaw on other trees and hedgerows.

Croucace Homes were VERY keen for this particular Oak Tree to be felled as they had planned to put the access road into the site from Kings Way right by it, and it was an inconvenience for them if it stayed in place.

MSDC claimed the tree could live for another 40 years - hense the protection order - while Croudace's expert said it was dying and needed to come down.

Almost two years later and the Oak Tree is gone. There appears to be no documentation on the Mid Sussex District Council planning portal for the felling of the tree.

We'll get onto MSDC this week to try to get to the bottom of this. There's sure to be a very good reason..... right?


Spread the word... A protected Oak Tree at the Keymer Tiles site has been felled.

Got an opinion on this story? Leave a comment below.....
Are you surprised that the inconvenient Oak Tree has been felled?