Three Masked Men Attack A Customer With Baseball Bats Outside The Burgess Hill Inn
6th August 2017
The Burgess Hill Inn Public House was the talk of the town on Friday following an attack on Thursday evening that led to the site being taped off by police.

A 32-year-old male was attacked outside the pub by three masked men wielding baseball bats who then fled the scene in a white car.

The man was taken to the Royal Sussex Hospital in Brighton but was later discharged.

Witnesses praised the work of the Burgess Hill Inn staff who attended to the man while waiting over 30 minutes for the police and ambulance service to arrive.

Sussex police are appealing for witnesses and information. You can dial 101, quoting 1486 of 03/08 to assist them.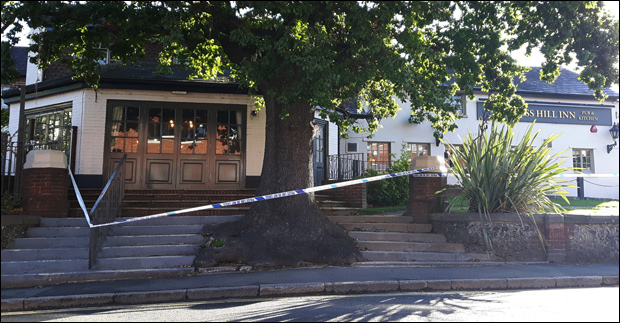 Spread the word, a 32-year-old male was beaten with baseball bats outside the Burgess Hill Inn