Burgess Hill Town Council Lie To Residents Over Affordable Homes In Town Centre Redevelopment
24th July 2017
Burgess Hill Town Council have been caught out lying to the public over the provision of affordable homes in the redevelopment of the Martlets Shopping Centre.

As part of the scheme, a total of 142 apartments will be constructed. This will consist of 58 one-bedroom and 84 two-bedroom properties.

Over on Facebook, local resident Catherine Bridger asked Burgess Hill Town Council:
Does "residential investment" include Affordable Homes for local people?
Burgess Hill Town Council responded:
Affordable homes form an integral part of the development.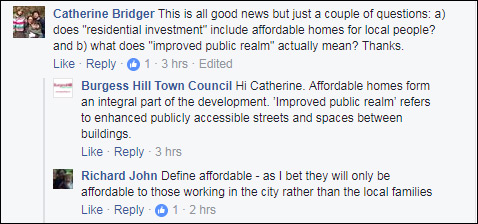 Now, Planning law states that 30% of new homes have to be affordable, either via a discount in the purchase price or through 'affordable' rent.

However, there is also a clause whereby if a development can be proven as not being commercially viable if such provisions have to be met, then the obligation can be waived. NewRiver Retail successfully pleaded their case and will not be supplying any affordable homes in the development.

LIARS!
Oh dear! Burgess Hill Town Council are not the local planning authority, so why are they fielding questions on this matter anyway? Misleading the public to quell complaints is not a good idea when documentation exists to prove differently.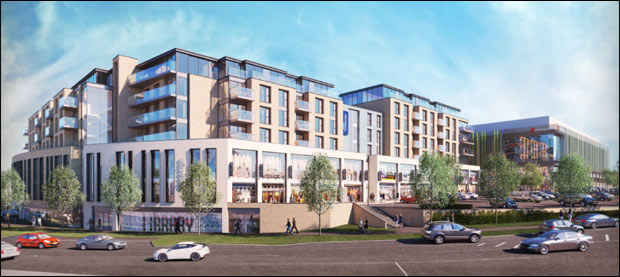 How Much Will The Homes Cost?
Now you know that there won't be any 'affordable homes' provided in the legal obligation sense, we can now get an idea of how much the apartments will be put on the market for.

NewRiver Retail have just announced that they have exchanged contracts with Delph Property Group to purchase the 142 residential units for £34 million. This equates to an average of £239k per apartment - and that's before Delph Property Group add in their mark-up to see a profit from the scheme.

It's looking like £230k for a one bedroom apartment and upwards of £300k for an apartment with an extra bedroom.

Oh, and there's only going to be 127 parking spaces, less than one per property!

Will anyone living locally be able to get on the housing ladder at these sorts of prices?


Spread the word, Burgess Hill Town Council are misleading the public over the provision of affordable homes in the Martlets Shopping Centre redevelopment.