Mid Sussex District Council and NewRiver exchange contracts for new Head Lease of The Martlets Shopping Centre
20th July 2017
'When's the town centre redevelopment finally going to start?'

A question that's been asked constantly for a good 5 years. Well, it turns out that the contracts for the 'agreement for lease of the Martlets Shopping Centre' between Mid Sussex District Council and NewRiver Retail have only just been exchanged!

Just last week we reported that the development has been held up because rights of access on the land had not yet been settled with a number of properties on Church Walk. NewRiver said the development would not take place without a resolution, and now suddently a big announcement is made saying that it's all systems go?

To say that the communication with the public has been a shambles would be an understatement!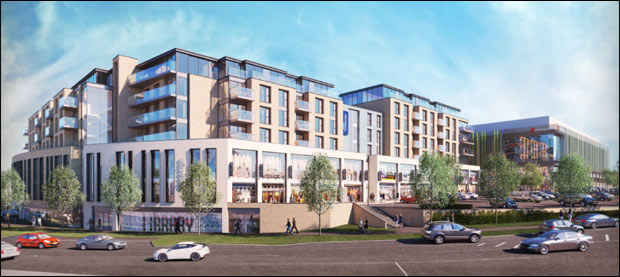 The joint press release from NewRiver Retail and Mid Sussex District Council reads:

This is an important milestone for the major mixed-use development of the site, serving as one of the triggers for demolition works to begin for which further information will be shared in due course. This £65 million investment will help regenerate the town centre, bringing a 10-screen multiplex Cineworld Cinema, a Travelodge Hotel, much needed homes, enhanced range of retailers, new restaurant and leisure provisions, a purpose-built modern library and improved public realm.
Justin Thomas, Residential Director at NewRiver, said: "The exchange of the Agreement for Lease is a key milestone for our exciting development. We have been working closely with the Council to get to this point and we look forward to sharing further progress and more details on the programme of works in the coming weeks."
Councillor Jonathan Ash-Edwards, Deputy Leader and Cabinet Member for Resources and Economic Growth at Mid Sussex District Council, said: "We are delighted to have reached this important stage. This is a significant step in the ongoing long-term regeneration of the town-centre and forms a key element of the exciting growth plans for Burgess Hill. We look forward to continuing to work with NewRiver as the development progresses and to bringing these benefits forward for the entire community."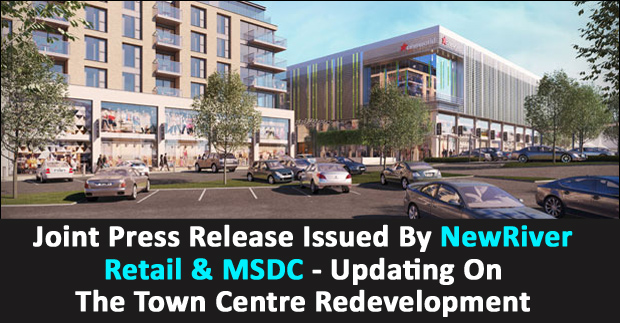 Spread the word, contracts for the 'agreement the lease of the Martlets Shopping Centre' between NewRiver Retail and the District Council have been exchanged - whatever that really means.