Shocking Racist, Homophobic and Anti-Semitic Graffiti At St Johns Skate Park, Burgess Hill
3rd April 2017
Unbelievable scenes in St Johns Park this morning as numerous extremely offensive words have been graffitied all over the skate ramps.

Mid Sussex District Council's Anti Social Behaviour department and Sussex Police have been investigating. Parts of the graffiti are classed as a hate-crime.

It is the task of Burgess Hill Town Council to carry out the clean-up operation.

As well as being Racist, Homophobic and Anti-Semitic, much of the graffiti references a number of local people and their mothers. There's many accusations of 'cheating' having taken place along with many pictures of various sized penises and other 'interesting' drawings.

It's a real shame for those who use the park for the right reasons that it's currently been ruined by a mindless group of idiots.

This story is still developing and we'll update as we receive more reaction from the various authorities.

Here's a careful selection of what's been done...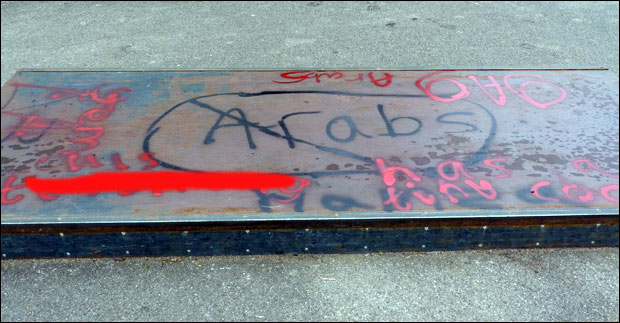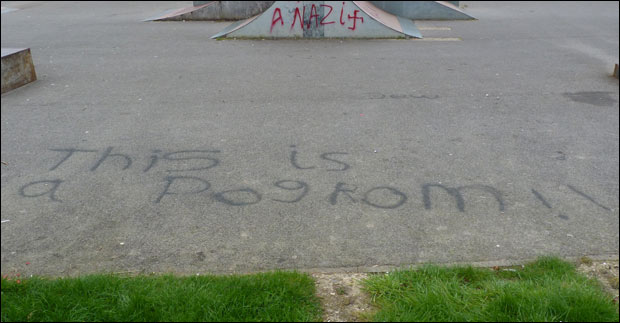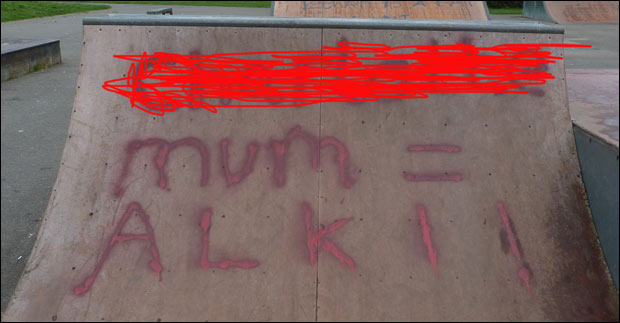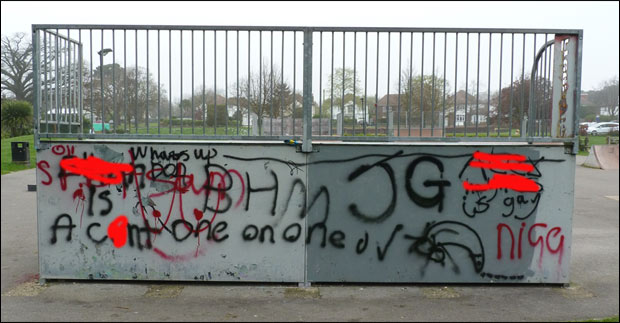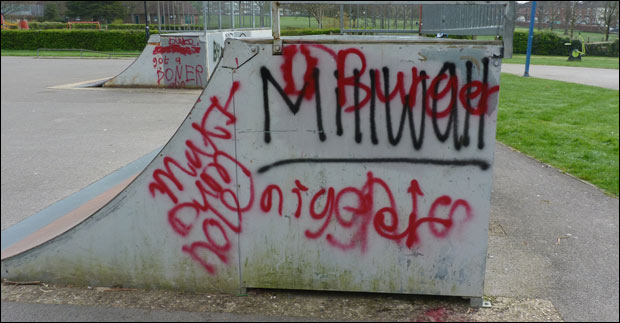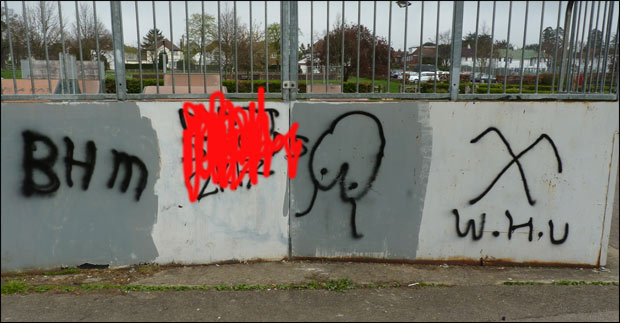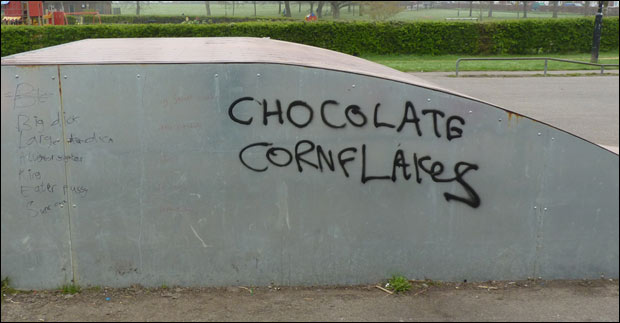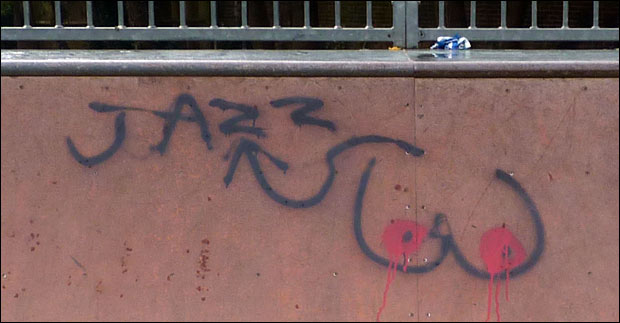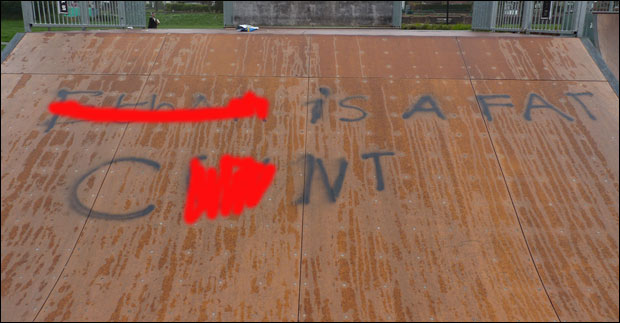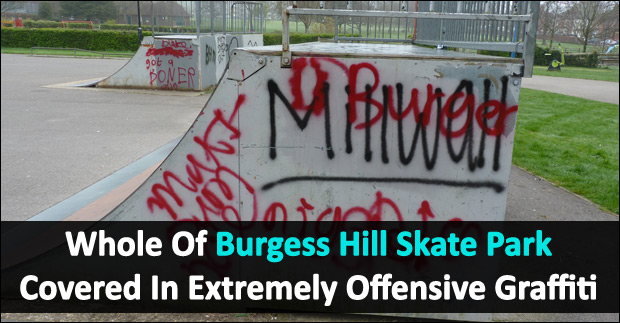 Spread the word, the skate park in Burgess Hill has been ruined with extremely offensive graffiti by a bunch of idiots.