Nominations Open Now For Mid Sussex Young Volunteer Of The Year Awards 2017
28th March 2017
Mid Sussex District Council is looking for young people who go the extra mile to help others, improve the local area or do something positive for the local community.
The Council has opened nominations for the Young Volunteer of the Year Awards 2017 and is urging local people to nominate if they know a young person who is doing good work in the community and deserves some recognition.
The Young Volunteer of the Year Award is a Mid Sussex District Council award for young people aged 14-21 who give up their time to help others. The only requirement is that applicants have completed at least 10 hours of volunteering over the past year.
The Young Volunteer of the Year Awards is divided into three categories:
Young Community Volunteer - recognising those young people who have made a difference in their local community.
Young Leader - awarded to a young person who has demonstrated their leadership in a project or organisation.
Young Achiever - against all the odds, someone who has overcome significant obstacles and made a positive difference to their own lives or to other young people through education, campaigning or helping another overcome a difficult situation or personal problem.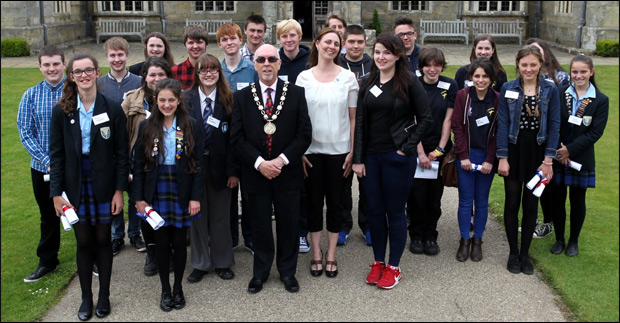 "Young people make a huge contribution to the Mid Sussex community and these awards are our chance to thank them for everything they do," said Regina Choudhury, Community Development Officer for Mid Sussex District Council.
"Please think about any young person you know who has done something positive in your local community. Maybe they've done some voluntary work to improve the local area or given up their time to help look after others. Whatever it is, we'd like to hear from you.
"If you know of any young person who deserves recognition, please nominate them. It's easy to nominate online at www.midsussex.gov.uk/youthvolunteerawards."
All shortlisted young people will receive a certificate and will be invited to the award ceremony on Tuesday 6 June at Borde Hill, where the award winners will be announced. The awards will be presented by the Chairman of Mid Sussex District Council and the deadline for receipt of nominations is 12 May 2017.
For more information about the Young Volunteer of the Year Awards visit www.midsussex.gov.uk/youthvolunteerawards or call 01444 477495.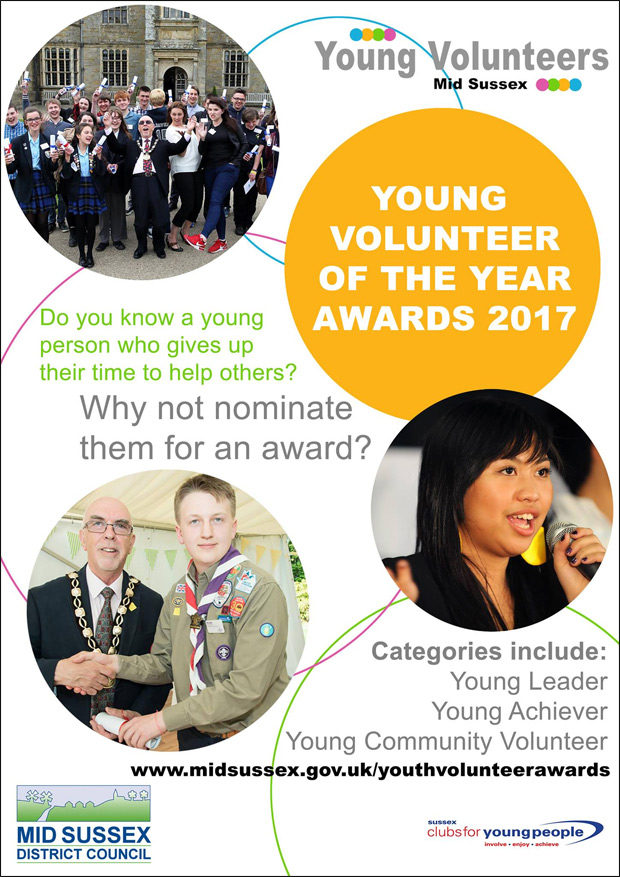 Spread the word, nominations are now open for the 2017 Mid Sussex Young Volunteer Of The Year Awards