WSCC Vote NOT To Commit To A New Building For Woodlands Meed
25th March 2017
West Sussex County Council can frame it however they like, but the fact is they have rejected a motion that would see them commit to a new building to complete the Woodlands Meed school site.

It was at the full meeting at County Hall in Chichester on Friday 24th March that the council were forced to debate a petition handed to them by Woodlands Meed SEN School. It called for the council to come good on their pledge to complete the full school site which opened 5 years ago.
Before the debate began, Woodlands Meed Governor Marion Wilcock made her opening statement to the council. It tells the full story of Woodlands Meed and why this situation has been reached. It's essential listening:


The debate began with two propositions being put forward.

The first was from Cllr Paul High (Conservative, Worthing West)

"This council is fully comitted to work with the governing body of Woodlands Meed special school to deliver as soon as possible the improvements to the school."
It was a rather non-committal motion that would leave WSCC open to doing their preferred method of providing a few newer portable classrooms and a hygiene unit in order to tick the school project off as completed - on a site which they condemed as not fit for purpose and the big reason for constructing Woodlands Meed!

The second was from Cllr Andy Petch (Independent, Hassocks and Victoria)

"The council accepts the strong case made by the petitioners, and calls on the cabinet to work with the school to deliver a new building - now on the Newick House site - as previously promised."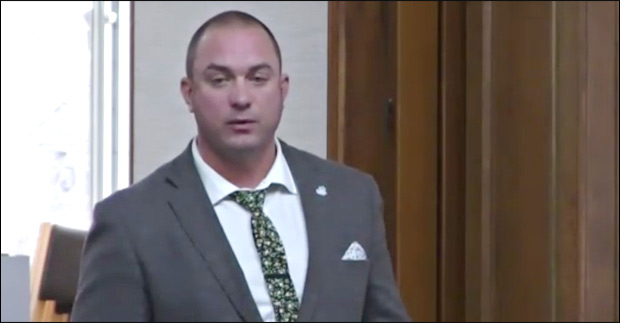 Cllr Andy Petch - Had Woodlands Meed's back and wasn't standing for any cr*p!

There then followed statements from a number of councillors from across the political spectrum. You can watch them on the recording of the webcast here: http://westsussex.public-i.tv/core/portal/webcast_interactive/275220/start_time/792000


Closing Statement
Marion Wilcock made a final speech to the council before they voted on each proposition. She was not amused that Paul High's proposal was dodging the commitment to complete the school as originally promised.

Marion was sure to reiterate the point made by Cllr Petch that Woodlands Meed takes in pupils from all over West Sussex and that it's not a case of a Mid Sussex school wanting to drain the county's SEN funds.



Before members came to vote, cabinet member Christine Field advised the council to vote for Cllr High's proposition. She said that Cllr Petch's proposition was too limiting as it only considered a new building, while Cllr Paul High's motion would allow WSCC to ensure the best outcome for the children by not ruling anything out......(or in!)

Voting results:

Cllr High's proposition to merely support the school
48 for, 3 against, 5 abstinations - Succeeded

Cllr Petch's proposition to provide a new school building
26 for, 28 against, 8 abstinations - Failed

Having lost by only 2 votes, it was very disappointing to discover from the voting screen that a number of Mid Sussex-based Conservative councillors did not help out their local school.

Voted against:

Pete Bradbury (Conservative, Cuckfield and Lucastes)
Stephen Hillier (Conservative, Haywards Heath East)
Liz Bennett (Conservative, East Grinstead Meridian)
Christine Field (Conservative, Lindfield & High Weald)

Abstained - a cheap way of saying no

Peter Grffiths (Conservative, Hurstpierpoint and Bolney)
Heidi Brunsden (Conservative, Imberdown)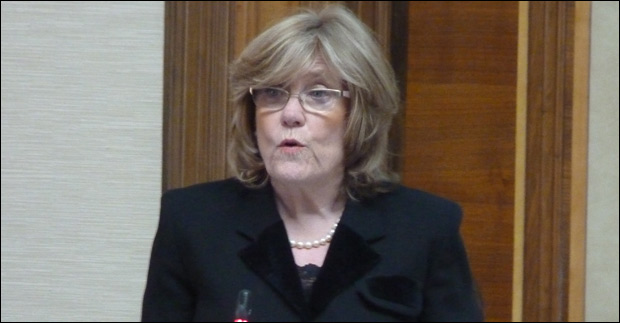 Cllr Christine Field - Instrumental in getting the result the cabinet wanted

We all come away from the meeting no closer to a resolution. What is clear is that West Sussex County Council do not want to complete the school on a single site. Cllr Christine Field already views the school completed, albeit across two locations.

West Sussex County Council want to do the bare minimum to bring the college site up to scratch. They are criticising Woodlands Meed for not wanting the temporary remedial measures put in place. Let's face it, WSCC will go on to claim that the remedial measures are the definitive final completion. Essentially it's a trap. Woodlands Meed are very sensible telling WSCC to hold on to the £1.5million and for it to be used for a bricks and mortar solution down the line.

A quote attributed to a councillor today was that the Woodlands Meed Governors are 'The most difficult people I've ever had to work with in local government'

Yes, how awful it is for the council to come up against a group who refuse to roll over, dare to have the nerve to stand up for children and fight for what they were promised.

The fight has to, and will continue.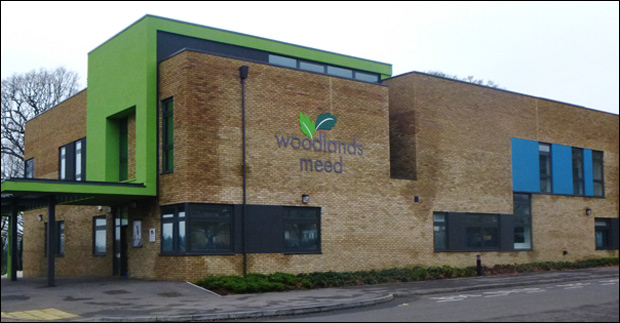 Further reading:
WSCC Refuse To State Their Commitment To Complete The Woodlands Meed School Site

Spread the word, West Sussex County Council voted against completing the Woodlands Meed building project

Got an opinion on this story? Leave a comment below.....
What do you think of the outcome which sees WSCC not commiting to a new building? What do you think about some of our local councillors voting against the proposal?