The Triangle Leisure Centre Unveil Their Brand New, Larger Gym
2nd March 2017
Places for People Leisure have unveiled their impressive new gym at the Triangle Leisure Centre in Burgess Hill.

The facility has been relocated to the first floor and is now significantly bigger in size with the addition of lots of new equipment.

We visited the new gym the night before the grand opening and were given a tour by the gym's assistant manager Iain Greenfield.

Our video will tell you all you need to know about the facility and the new equipment available:



The gym has been split into 5 different zones - Cardio, Flexibility, Power, Strength and Core.

New equipment includes:
Two 12 metre sprint tracks and a dedicated flexibility zone - will give members the opportunity to work on their stability, mobility, movement and strength.
Queenax Functional Rig - like a playground for adults, this interactive rig will get the most out of any suspension or functional training.
Skillmills - the first non-motorised treadmill to combine power, speed, stamina and agility training.
Wattbikes - measures your speed and power output, and analyses your pedalling technique
Plate Loaded Leg Press - A big jump compared to the standard resistance machine.
Olympic Lifting Deck - featuring bumper plates, it will allow members to do types of lifting not possible before at the gym.
Cable Crossover - Installed due to public demand!

Tom Carter, General Manager at The Triangle said: " 'This refurbishment is a huge positive development for our members and the local community. The results are going to be fantastic. Offering up to 100 stations, 30 more than that of the previous gym, new equipment and improved gym space, we will be able to give customers lots more opportunities to get active in a motivating environment! "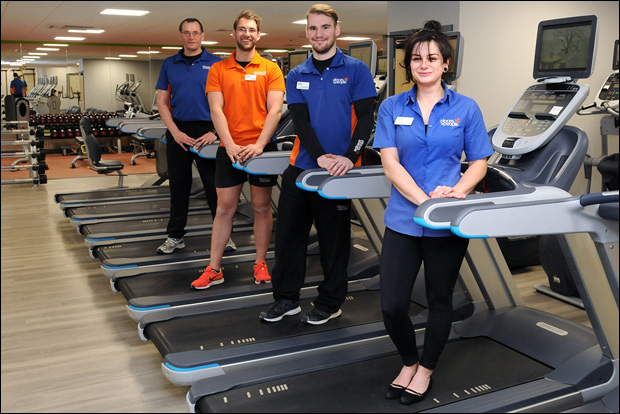 Over the next few months, the old gym space downstairs is to be turned into a brand new fitness studio. This will allow the Triangle to open up some of their most popular sessions to a larger amount of people and to further expand the group workout programme.

For more information on the Triangle's new gym, head on over to their website:
http://www.placesforpeopleleisure.org/centres/the-triangle/news/new-gym---now-open
Spread the word, the Triangle Leisure Centre have a very impressive new gym..