Mid Sussex District Council Gives The Gift Of 54 Extra Car Parking Spaces To Burgess Hill
12th January 2017
Christmas has continued into January with the news that Mid Sussex District Council have gifted Burgess Hill 54 new car parking spaces.

Unsurprisingly, these 54 new spaces are in the less popular Queens Crescent Car Park, but it's better than a poke in the eye, right?

The council are spinning this gift like it's something new, but those with a half decent memory will recall that the rear of Queens Crescent Car Park used to be open to cars.... until the council shut it due to undesirables hanging out in their mum's cars late into the night, listening to music and talking to each other.

You'll also remember that an additional 100 spaces were added to Cyprus Road car park last year. BUT.....we're not going to benefit from this increase in the long run.

The multi-storey car park is to be knocked down WHEN the Martlets Shopping Centre is redeveloped (fingers crossed) The result will be a reduction of spaces serving the Martlets shopping centre. So, as you can work out, MSDC are pretty much just replacing what is going to be lost - with maybe a slight overal increase.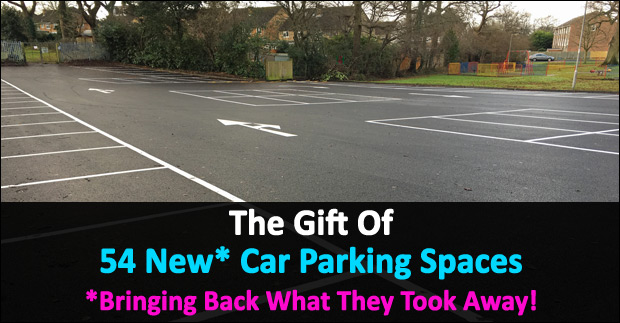 Councillor Gary Marsh, Mid Sussex District Council Cabinet Member for Service Delivery, said: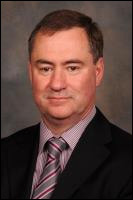 "Burgess Hill is about to embark on a huge period of investment, with new housing developments already underway and improved business space all set to be built in the near future.
"And with NewRiver Retail's exciting plans to attract big name shops, restaurants and leisure providers to Martlets Shopping centre, the town centre will be at the very heart of Burgess Hill's transformation.
"Last year we added 100 extra parking spaces at Cyprus Road car park and we've now created another 54 at Queens Crescent. These extra spaces will ensure there's plenty of parking available in the town while these improvements are made and more space will be available for all the people who are attracted to the new look Burgess Hill."

Someone needs to do their sums again!
Spread the word, 54 new car parking spaces in Burgess Hill's least popular car park!

Got an opinion on this story? Leave a comment below.....
Are you a customer of 'Get Crafty'? Will you be sad to see the shop go?