Council Accused Of Underhanded Behaviour Over Latest Chanctonbury Road Park Restrictions
27th November 2016
Residents of Chantonbury Road are to face more parking restrictions after signs appeared along the road on Friday 25th November, informing them there's to be 10 days of works from Monday 28th to install bollards.

People are not happy as it means that up to ninety households will not be able to park outside their homes between 7am-7pm during this period.

It has also been asked why new parking restrictions are being introduced without consultation. It is thought that this is the decision solely of one local councillor.

A resident has also asked why the rear of the Queens Crescent Car Park hasn't been opened up free of charge for those living in the affected households while the works take place.

Add in the displaced commuters that use Chanctonbury Road to park in during working hours and you could see some displaced car parking chaos close by on Monday morning.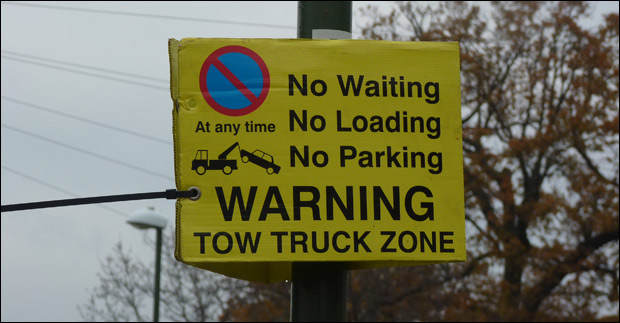 Those that do park in the restricted area during the next 10 days can expect to have their vehicles towed away.

The restriction stretches from the Queens Crescent end of Chanctonbury Road up to the cul-de-sac of numbers 47-72.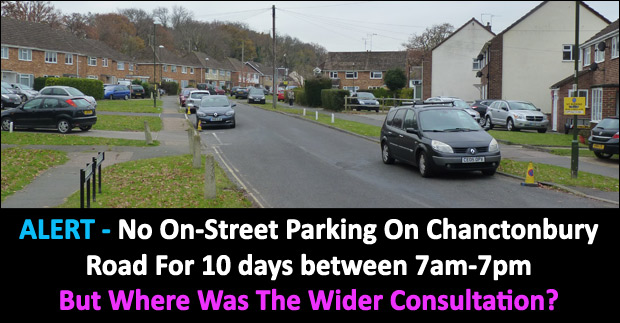 Spread the word, there's no daytime parking in much of Chanctonbury Road for the next 10 days.

Got an opinion on this story? Leave a comment below.....
What do you think of not being able to park outside your homes for the next 10 days? Should free parking at Queens Crescent Car Park have been awarded to affected residents? What of the new restrictions to be be introduced. Were you consulted? Do you actually know what they are? Do you agree with them?