BT Seek To Remove SIX Red Phone Boxes In Burgess Hill
15th November 2016
Time is running out to save Burgess Hill's red telephone boxes after a consultation being run by British Telecom has gone under the radar.

Due to a lack of use, BT are looking to remove six red phone boxes in Burgess Hill, that is unless the public or local council put forward a strong enough case for any of them to be retained as a functioning telephone OR if they apply to adopt the boxes for an alternative use.

The telephone boxes under threat are: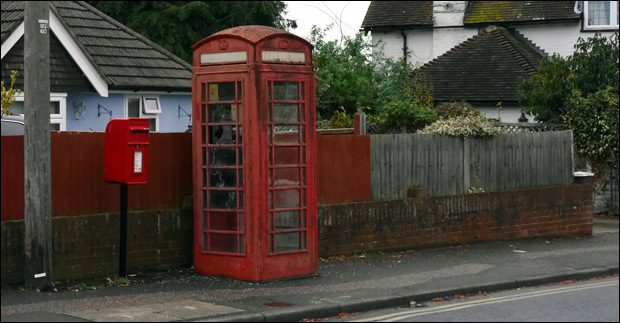 Royal George Road - 103 calls made over the past 12 months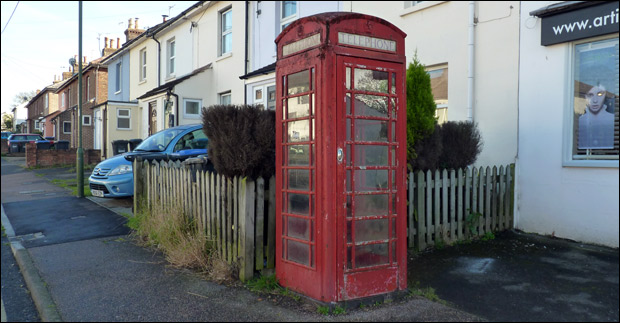 West Street - 35 calls made over the past 12 months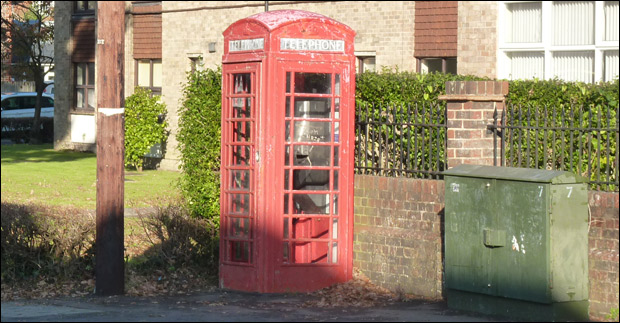 Valebridge Road, Worlds End - 0 calls made over the past 12 months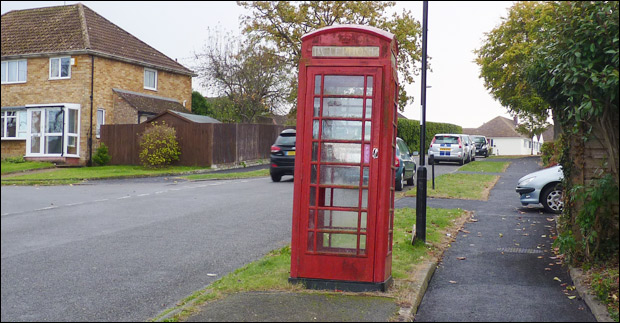 Potters Lane - 2 calls made over the past 12 months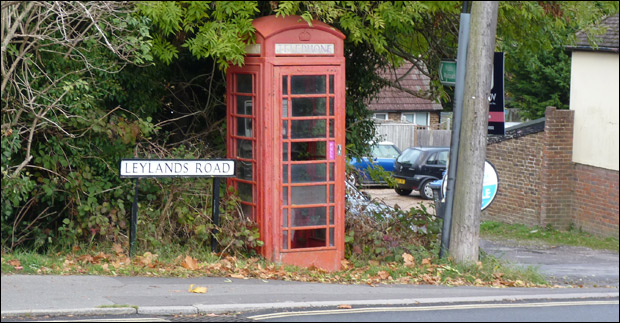 Leylands Road / Freeks Lane Juction - 11 calls made over the past 12 months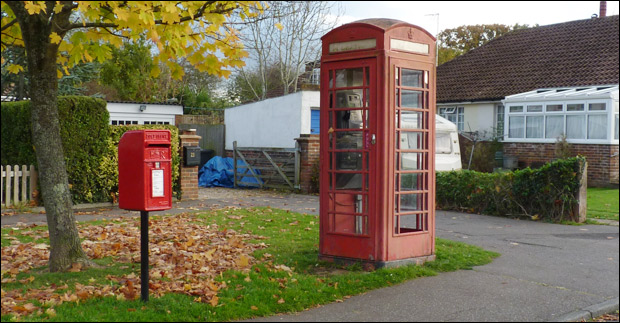 Blackhouse Lane - 1 call made over the past 12 months

There's also one non-red telephone box up for the chop....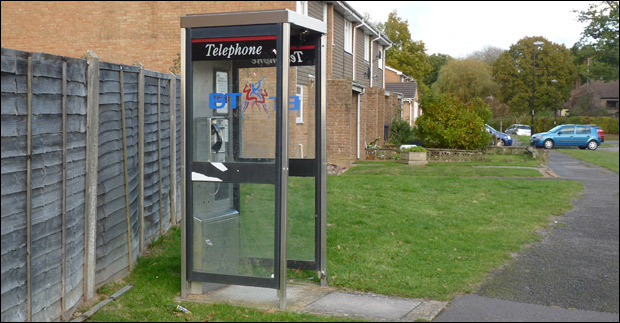 Maple Drive - 0 calls made over the past 12 months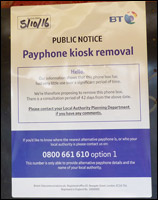 Poor Consultation
Seemingly the only way to have found out about the consultation was to visit a phone box and see the notice inside it, but how many people that are fond of the old red phone boxes would regularly check inside to see if they were in imminent danger of removal?

Each box is subject to a 42 day consultation period - with many having begun on October 5th, For those readers who are not that hot on mathmatics, it means you only have until November 17th to attempt to save them.

District Council In The Dark
Naturally, BHU contacted Mid Sussex District Council to find out what's going on, and the response was that they didn't really know much either!

Town Council Discuss The Phone Boxes
Burgess Hill Town Council are aware of the endangered red telephone boxes and were scheduled to discuss them at the customer services key area group meeting last Wednesday. Typical of BHTC, they were going to decide which phone boxes were worth retaining/adopting without asking the public for their input.

Telephone Box Adoption.
100's of telephone boxes across the country have already been adopted by local communities. The uses include an ATM, housing of defibrillators, a mini art gallery, coffee kiosk, a pop-up plant shop, a book exchange and much more.

You can download and view BT's adopt a Kiosk brochure here but it may be too late to do anything for Burgess Hill red telephone boxes. *Sad Face*

Spread the word, Six red telephone boxes in Burgess Hill are to be removed!

Got an opinion on this story? Leave a comment below.....
Are any of Burgess Hill's red telephone boxes still required as telephones. If so, which ones?
Would you like to see any of the red boxes retained for alternative uses? What are your ideas?