Soames Leads Westminster Debate On The Funding Of West Sussex Schools
5th November 2016
Mid Sussex MP Nicholas Soames and a host of other West Sussex MPs held a debate in Westminister Hall on Wednesday to argue the case for fairer funding for schools in West Sussex.

As readers will probably be well aware by now, West Sussex receives one of the lowest amounts of funding per pupil from the government due to an outdated formula. Our local schools are now so stretched that head teachers don't have enough staff to cope with the rising number of pupils. Some schools are having to cut staff members and are even considering going down to a four day week. That's how bad it's become!

The government are due to introduce a new formula for funding schools, but it's still at the consultation stage and could take a good few more years to be finalised.

In the meantime, West Sussex MPs are calling upon the government to provide £20 million of 'transitional funding' to West Sussex schools which would equate to an extra £200 per pupil.



Various West Sussex MPs at the debate in Westminster Hall


During the debate, Nicholas Soames referenced both Woodlands Meed and St Pauls schools.

"Woodlands Meed school in my constituency is a remarkable school, but is in an untenable position. Not only has the county council treated it extraordinarily badly and, in my view, dishonourably, over the question of new building to consolidate schools into one, but its financial situation is extremely serious. It is impossible for the children at the school to be educated properly without the necessary support staff. I make a plea today for children with special needs in West Sussex; they are not getting a fair crack of the whip."

"The excellent St Paul's Catholic College in Burgess Hill — a really good school in my constituency—has had a 31% increase in pupils, but there is so little money and room to manoeuvre in its staff budget that it does not have enough staff to cope with that 31%. It makes do, but it does not have adequate staff, which is one of the problems of the existing baseline and why the school needs the transitional funding to get through to the national funding formula being introduced."

The meeting was attended by Caroline Dinenage - The Parliamentary Under-Secretary of State for Education.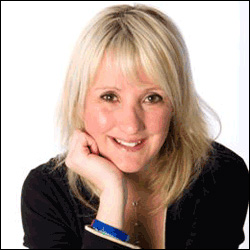 She brought up the example that West Sussex Schools receive £4,200 per pupil whereas schools in Birmingham receive £5,200.
Dinenage also said: "We want to create a formula that is fair, objective, transparent and simple. It should be clear how much funding is available for each pupil and that should be consistent wherever they are in the country. From 2018-2019, we intend to begin moving towards a system where individual school budgets are set by a national formula and not by 152 locally devised ones."

You can read the full transcript from the debate at Westminster Hall here:
https://hansard.parliament.uk/Commons/2016-11-02/debates/3F002674-92A4-4703-A541-4D26E9E2D2C8/WestSussexSchoolsFunding

Or watch the recorded webcast here:



Spread the word, West Sussex MPs have been lobbying the government for extra funding for West Sussex Schools

Got an opinion on this story? Leave a comment below.....
Do you think that our West Sussex MPs will be successful in sucuring extra funding for our schools?