Popular Children's Play Area On Maple DriveTo Be Bulldozed For More Housing
29th September 2016
A very large, popular children's play area along Maple Drive is to be bulldozed as a planning application has come forward for 130 new homes which forms part of the 4,500 home 'Northern Arc' strategic development

This application by Rydon Homes is for development on a piece of land South of Freeks Farm, inbetween the Burgess Hill Waste and Recycling Site and the BMX Track. Entry to the proposed development will come from Maple Drive, thus the park has to be sacrificed. The plans do show a replacement play area, but it looks significantly smaller than the one currently in situ.

The plans include a 'potential' future access point to the rest of the Northern Arc. It doesn't take a genius to work out that Maple Drive could become a traffic nightmare if the road connection is made. Residents of the Northern Arc would use this route as a convenient cut-through.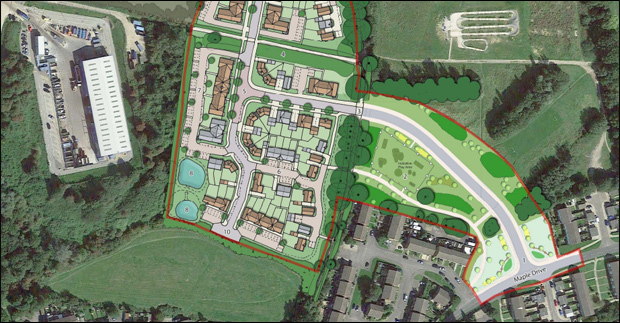 With a new church having planning permission in the same area, the loss of the park and a new housing development, it's not the best of times for residents in this part of Maple Drive and the Hawthorns.

If you'd like more information on this application, and the opportunity to submit a representation in favour or against aspects of the development, then head on over to the MSDC planning portal and look up application number DM/16/3947. You have until October 28th to have your say.


Spread the word, the much loved children's play area on Maple Drive is to be bulldozed for new housing.

Got an opinion on this story? Leave a comment below.....
What's do you think about the inevitable loss of this children's play area. Should the developer be forced to replace it with one of the same size? What about the future traffic implications for the road?