Blocks Of Flats Proposed Next To Tesco On The Hammonds Ridge Estate
15th September 2016
CALA Homes (South Home Counties) announced their intention to construct 67 new homes on a piece of land next to Tesco at a public consultation at Cyprus Hall on Tuesday.

Tesco had previously looked at using the land to the east of their store for a possible extension along with providing land for the Burgess Hill Baptist church to relocate to. However, a change in retail trading conditions saw the supermarket giant give up on their idea.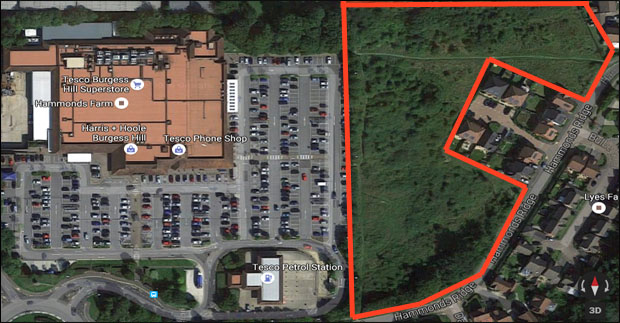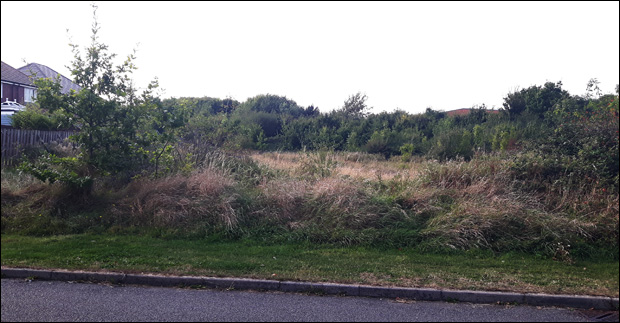 CALA Homes proposals include a broad range of properties in a mix of houses and flats to meet local housing need, including a proportion of affordable homes. There would also be financial contributions to enhance local facilities and services.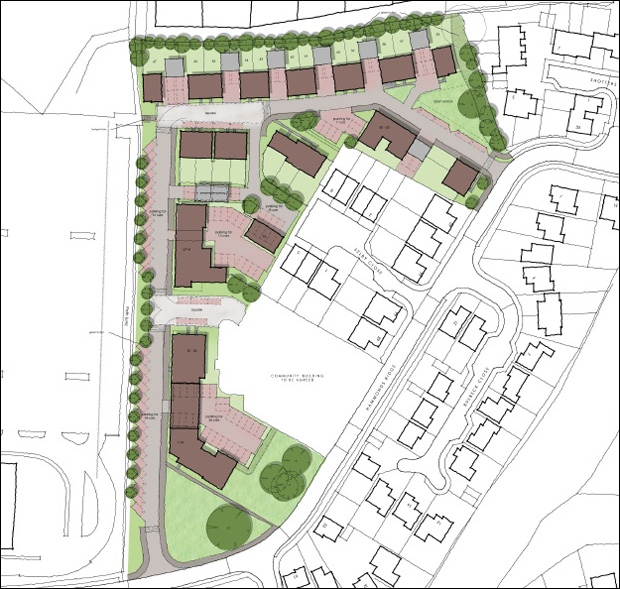 Some residents of Hammonds Ridge who live right next to the site will not be happy to discover that two large blocks of flats will be overlooking their properties - if approval is obtained from Mid Sussex District Council

CALA Homes expect to submit a planning application by the end of October,

For more information and to leave feedback on the proposals, head on over to the CALA Homes website here: https://www.cala.co.uk/land-and-planning/planning-applications/burgess-hill
Spread the word, 67 new homes including 2 huge blocks of flats could be constructed on the field by Tesco.

Got an opinion on this story? Leave a comment below.....
What do you think of the plans for 67 new homes at Hammonds Ridge to the east of Tesco? Are four-storey high blocks of flats in keeping with the area?