Pokémon Party In St John's Park, Burgess Hill
1st August 2016
Mid Sussex District Council have just made their FREE Play Day in St John's Park on Thursday 4th August a whole lot more appealing with the announcement of a Pokémon Party!

Pokémon Lures will be placed every 30 minutes on Pokestops within the park, attracting more Pokémon to the area while the Play Days are taking place. Then, once trainers have bagged a Bulbasaur or pocketed a Pikachu, they can head over to see what's going on at the Mid Sussex Play Days.

It's a great decision by MSDC, one that'll be appreciated by parents who find that the elder children in the family suddenly want to tag along on Thursday. Heck, even the parents will be happy as we've spotted MANY of them playing the game when walking through Burgess Hill town centre!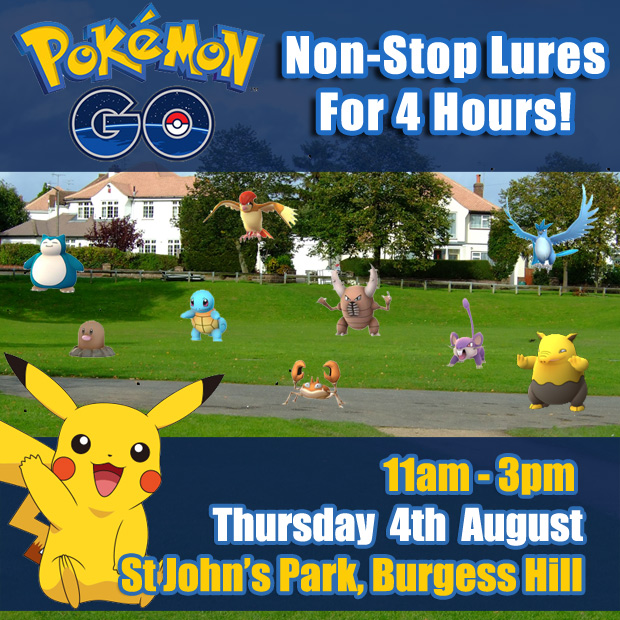 About The Play Day:
The free play day in St John's Park takes place on Thursday 4th August from 11am-3pm. It's being themed around the Rio 2016 Olympic Games and Brazilian carnival fun.
The event is designed to appeal to both boys and girls and are aimed at children aged under 13. There will be something for everyone to enjoy with sports competitions, a climbing wall, interactive theatre, Brazilian dancing, Samba and drumming workshops, a fancy dress competition and the chance to make a headdress and Olympic Torch.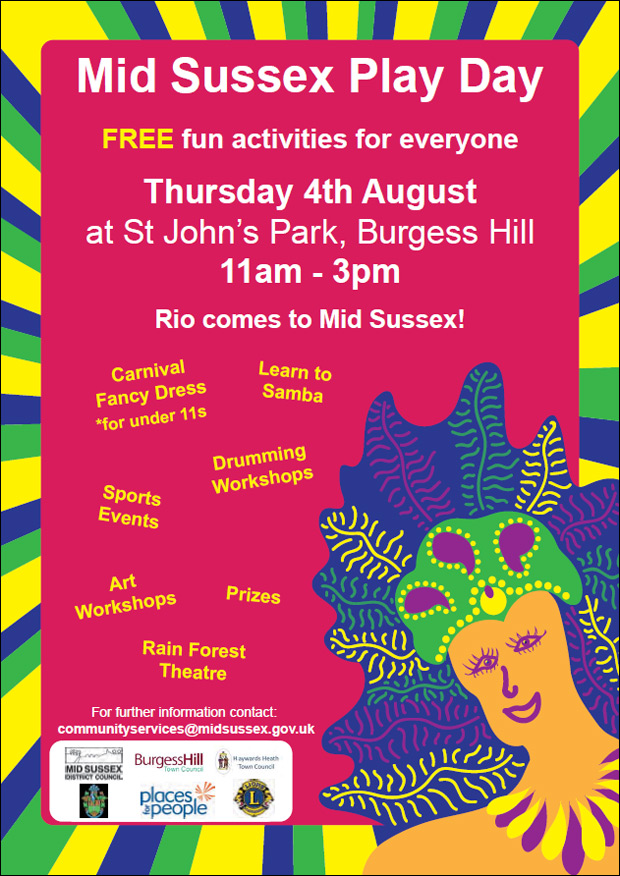 For more information contact Regina Choudhury, Mid Sussex District Community Development Officer on 01444 477495 or email communityservices@midsussex.gov.uk.
Spread the word! There's going to be a Pokemon Party in St John's Park this Thursday from 11am-3pm

Got an opinion on this story? Leave a comment below.....