Shock As County Council End Plans To Complete The Full Woodlands Meed School Site
28th July 2016
A huge scandal has come to light which will see some children with special educational needs left unable to continue their education past the age of 14 in the area.

Woodlands Meed special educational needs school opened in September 2012 on a parcel of land at Oakmeeds Community College following a merger between Court Meadow School in Cuckfield and Newick House school in Burgess Hill.

Due to financial issues, the college wing of the Woodlands Meed development couldn't be built at the same time as the rest of the school.
Woodlands Meed were promised Oakmeeds' 'T-Block' by West Sussex County Council for the purposes of providing Key Stage 4 and further education opportunities for learners up to the age of 19.
Students aged 14+ had to remain at Newick House, which is known as the Woodlands Meed College Site.

West Sussex County Council have rated the Newick House site as inadequate, with many classes being taught in 25-year-old prefab huts. The facilites at the current college site are not suitable for some of the learners moving up from the school site due to their special needs and disabilities.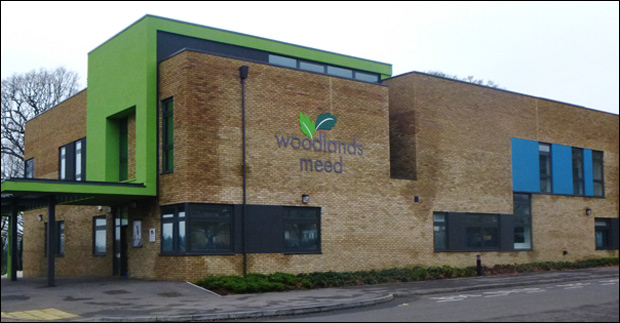 A Huge Problem
With Oakmeeds Commuity College converting into an Academy, West Sussex County Council need to grant them a 125-year lease which will include T-Block..... the site which had been promised to Woodlands Meed!

West Sussex County Council have not provided an alternative solution for Woodlands Meed, Officers have said that there are no formal plans to complete the school site!

The County Council have broken a promise, leaving governors, staff and parents absolutely fuming. They are concerned that the Council have prioritised converting Oakmeeds to an academy for mainstream students over their prior commitment to special needs students.

Although Woodlands Meeds is a foundation school, they are still under the control of West Sussex County Council, the local authority is responsible for is ensuring that there are enough school places locally to meet to needs of all learners.

Woodlands Meed are already being forced to make heart breaking decisions to turn students away from their friends and the staff they know at 14 yrs old, because the Newick House site simply does not have the facilities to meet their needs.

The Governors have vowed to fight for the school saying "We owe it to the children".

This story will run for a long time, we'll keep you updated as and when any news comes in.
Spread the word, the county council have majorly screwed over Woodlands Meed school, children's education and lives will suffer

Got an opinion on this story? Leave a comment below.....
What do you make of the actions of West Sussex County Council? How can they promise a site then take it away?