APPROVED - Lidl Relocation To Leylands Road Gas Holder Site Rubber-Stamped By District Council
16th June 2016

Mid Sussex Distict Council's Planning Committee met this afternoon to discuss NewRiver Retails application to relocate Lidl from the Martlets Shopping Centre to the disused Gas Holder site on Leylands Road.

Despite many letters of objection from members of the public, the application was given unanimous approval from the members of the committee.

The decision is not without controversy however as the Burgess Hill Neighbourhood Plan allocated the Gas Holder site for housing only. Residents were told they held the power when Neighbourhood Plans were introduced, but much like elements on the new town centre, the plan has been broken with ease - this is something we'll investigate in another story.

The planning officer revealed that because new apartments are going to be built in the town centre, it's essentially a 'swap' with Lidl going the other way.

West Sussex County County Highways sent a representative along to the meeting. According to their super computer, there will be no issues whatsoever with increased traffic movements along Leylands Road and no bedlam with the junction at Mill Road - locals will laugh at these claims.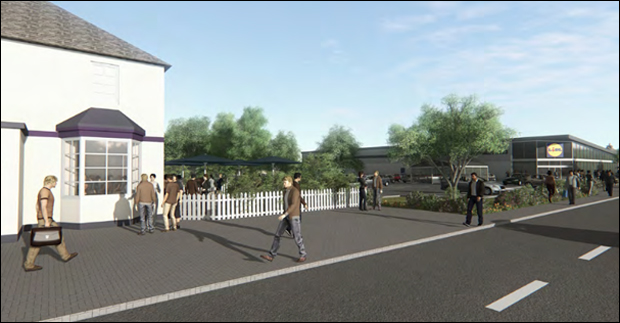 In the north of the country, NewRiver tried to block an application like this as they claimed it would take people away from the town centre in which they had a controlling interest, yet here in Burgess Hill, they are doing exactly the same thing that they claim to be against!

A few Burgess Hill councillors feigned concern, but ultimately did nothing to fight for the many people who objected to the application. A vote was taken and the committee agreed that this is the best thing ever.

The meeting was all wrapped up by 3pm, allowing the committee to watch the second half of England vs Wales in the EURO 2016 tournamament.

It now means that NewRiver can crack on with the redevelopment of the town centre knowing Lidl have a new home.

Farewell the Leylands Road Gas Holder. We will miss you!

**Please note, BHU did not attend the meeting as we are going to watch the football. This is just a prediction of how the meeting will pan out. Given our experience of these things, it's likely to be spot on! We'll update the story if it turns out that anything was drastically different!**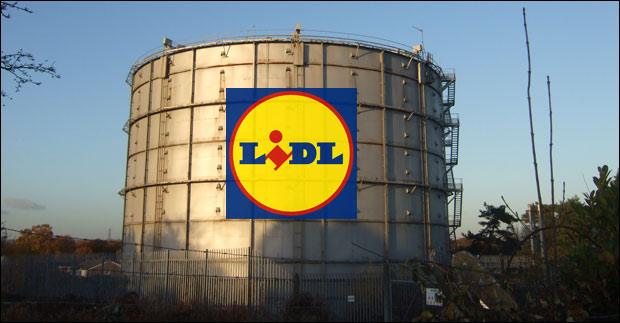 Spread the word, Lidl have been granted permission to relocated to Leylands Road.

Got an opinion on this story? Leave a comment below.....
What do you think of the committee's decision. Is Lidl to Leylands Road a good thing? Will you continue to use the store?