Event Organisers Hail 2016 Party In The Park As 'The Best So Far'
14th June 2016

The 4th Burgess Hill Party In The Park took place on Saturday 11th and proved to be more popular than ever as an enormous crowd of music lovers made their way to St Johns Park to enjoy an afternoon of entertainment and family fun.

The music started at 12:00pm and was provided by no fewer than EIGHT bands local to the area. The Burgess Hill Rumblers, Live Control, The Taken, Sent Her Mental, Louder Than 10, Cool Britannia, Rubber Soul and Iron Tyger all gave up their time and energy to play for free and to help raise funds for this years charity, the 7th Burgess Hill Scouts group.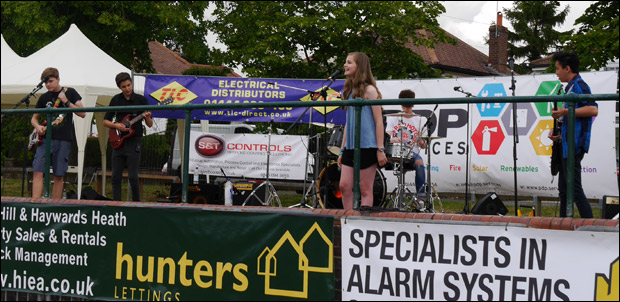 Live Control from St Paul's Catholic College

As the afternoon progressed more and more people arrived at the park and by 3:00pm, it was starting to get difficult to find a spot to lay down your picnic blanket!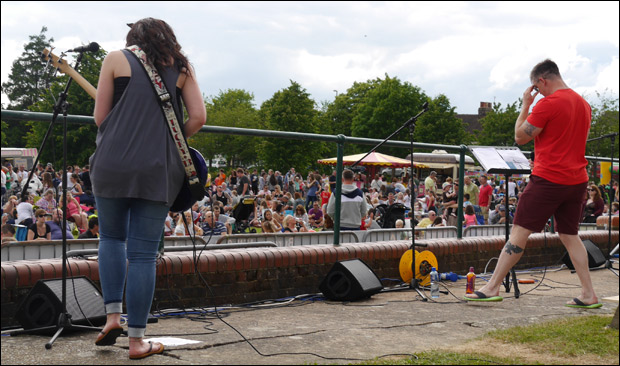 Louder Than Ten perform to a packed St John's Park

The atmosphere was just fantastic, and everyone was really having a great time. On top of all the great music that was on offer, we were very lucky to manage to secure two fly-bys by The Blades aerobatic team and also the Red Arrows. Both received a huge cheer from the crowds as they streamed across the sky.





As the afternoon wore on, the heavens opened and we had to quickly cover the stage area with an emergency gazebo - the first time we have had to deploy such a tactic ever! But this didn't put an end to the party. St Johns Park continued to rock out in the refreshing summer rain right through until the party came to a close at 8:00pm.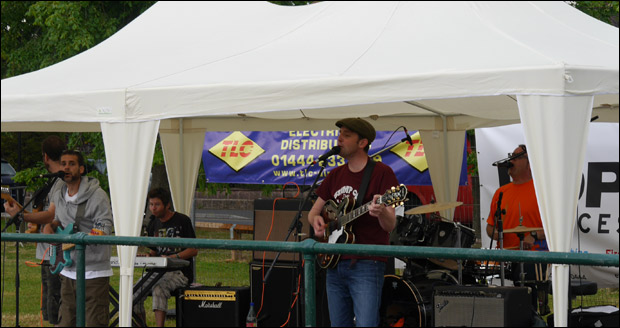 Reunited after a decade away, Beatles' tribute band 'Rubber Soul' had to play under the cover of a gazebo as the rain came down.

Even with the rain, we believe that this was probably the best Party in the Park so far and we hope to see everyone again next summer!

Spread the word! The 2016 Party In The Park was the best EVER!

Got an opinion on this story? Leave a comment below.....
Did you attend the 2016 Party In The Park? What were your highlights?