Sheddingdean Baptist Church Facing £235k Shortfall To Construct Their New Home
3rd June 2016

An application made to Mid Sussex District Council's Grant Panel reveals that Sheddingdean Baptist Church have yet to raise the funds required for the construction of their proposed new home.

Formed in 1999, with services taking place at Sheddingdean Primary School, the Church have lined up £1,155,000 of the £1,390,000 target so far and are now requesting an eye-watering amount of £235k from the local authority to meet the shortfall.

The grants panel are due to meet on Tuesday to make their decision, but the recommendation is to only offer the church £27,133k, leaving them well short of their target.

The Church's application (ref 14/03505/FUL) gained approval from Mid Sussex District Council in January 2015.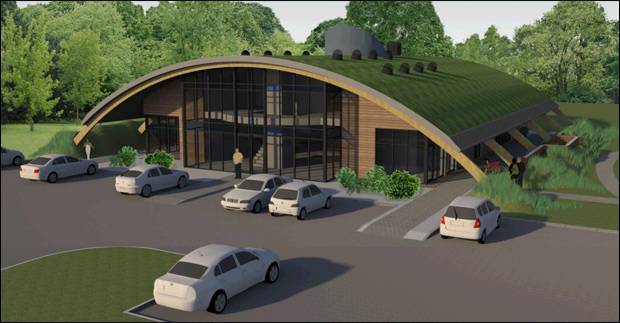 The proposed two storey church building is to be located to the north of No. 80 and 98 Maple Drive. It'll have a capacity for up to 240 people, the provision of onsite parking for 71 cars, 6 motorcycle spaces and 14 cycle parking spaces.

The building, to be named the Cornerstone, will be primarily used for church activities with a large worship space and associated meeting rooms which will be available for community hire. The new building will also provide a dedicated exhibition space / visitors centre for the Green Circle, the administrators of the Bedelands Nature Reserve. There will also be a community café and training kitchen

If the church manage to secure the funding from MSDC or another source, they hope to begin construction in June 2017, with the project expected to take 9 months to complete
Spread the word, the bid to build a new Baptist Church has hit funding issues

Got an opinion on this story? Leave a comment below.....
Should Mid Sussex District Council help the Sheddingdean Baptist Church out by awarding them the full £235k, or is £27k a reasonable donation?