Brilliant Rainbow Over Burgess Hill - Photos & Video
7th January 2016

On Tuesday at 15:50, brilliant sunlight finally broke through the clouds during an all-too-familiar downpour. It was one of those moments that you knew there'd be a cracking rainbow somwhere in the sky.

Having just parked up at the multi-storey car park at the Martlets, I exited my motor vehicle, looked up at the sky, and sure enough there was a rainbow over St Johns Church. The ambient light was very orange.

Here's BHU's picture: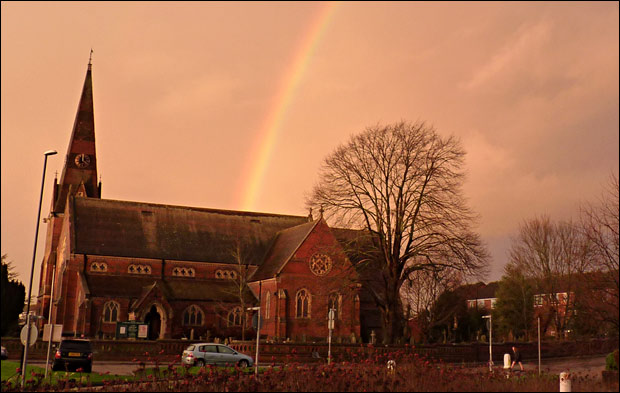 Being too close to the rainbow to capture the full arc in the frame, we had to resort to video....


Having posted our photo on the BHU Facebook Page (190 likes and counting!) other locals submitted their pictures of the rainbow too...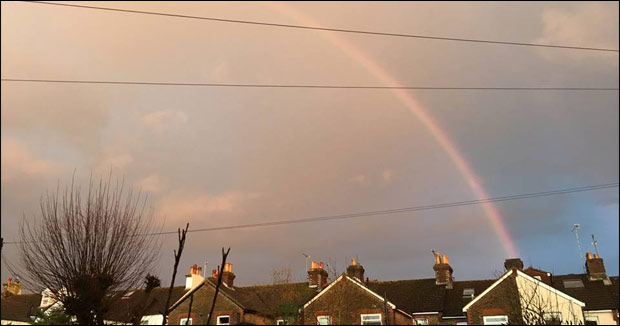 Sara Oxford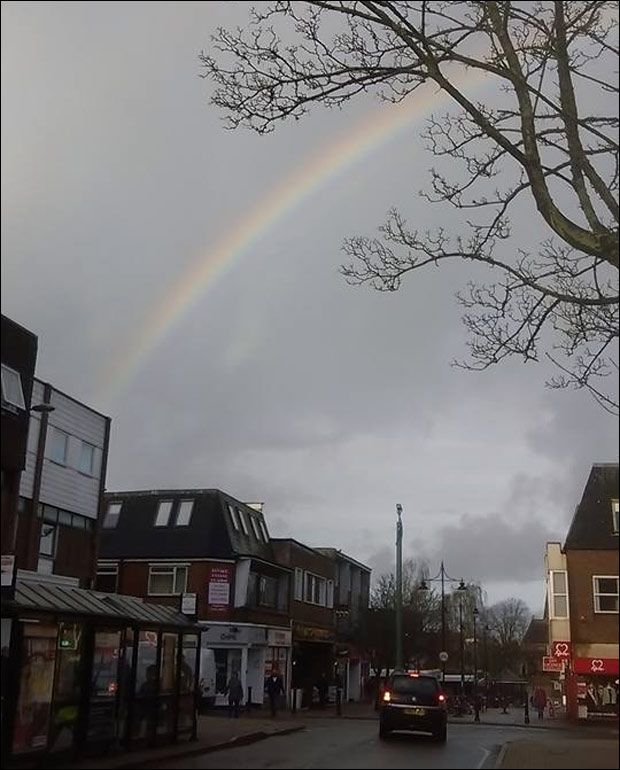 Leanne O'Neill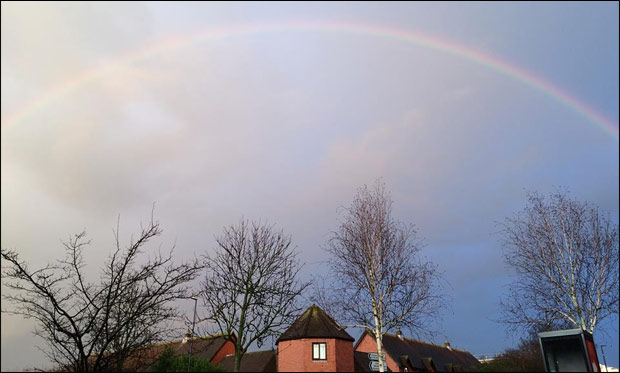 Nicky Huggett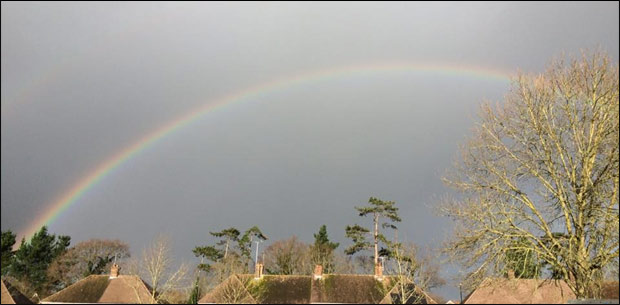 Leanne Penfold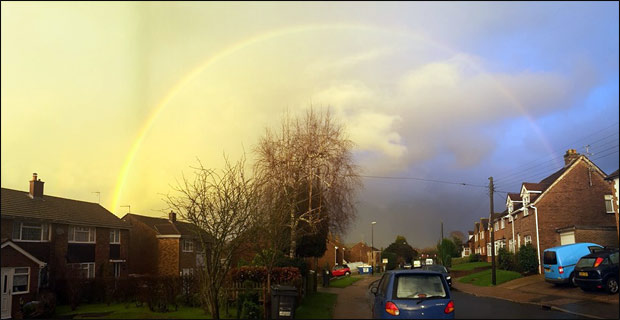 Antonia Louise

Our favourite pictures were found on Instagram, posted by Adrinna Bakker and Chals Jain from the top of the Amex building....



Why not share this gallery of pictures with your rainbow loving friends?.....