Road Obstructed As Keymer Tiles Construction Site Hoardings Fall Down
17th November 2015

Motorists and pedestrians had a nice obstacle to contend with on Sunday as the advertising hoardings around the Keymer Tiles development site fell down.

Large portions of the public footpath were obstructed along with the north-bound lane on Kings Way.

Many large nails were exposed both on the road and the footpath, a complete health and safety nightmare!

We can only hope that the house building skills of Croudace Homes are better than their fencing.

Here's some pictures sent in to us by a reader....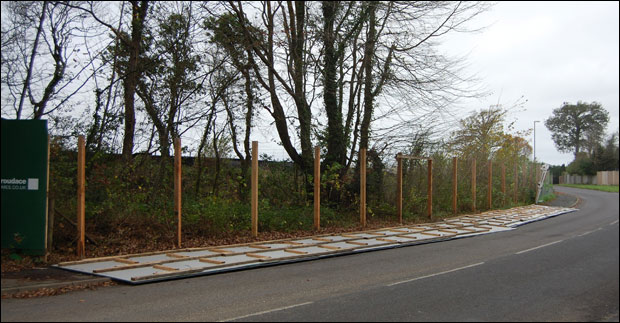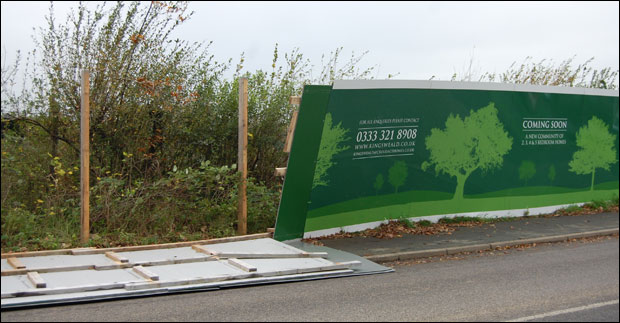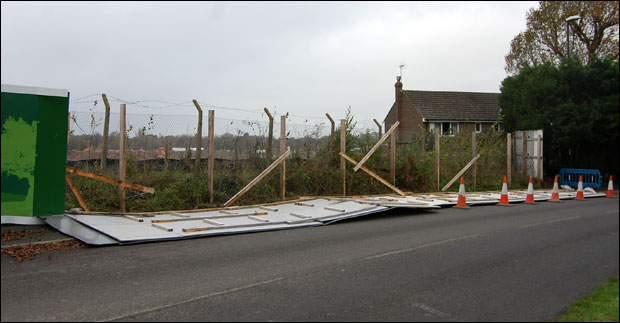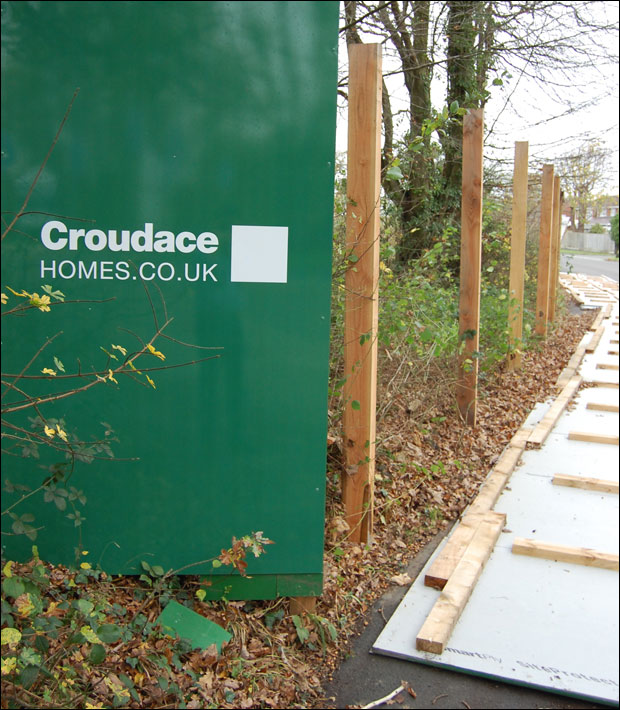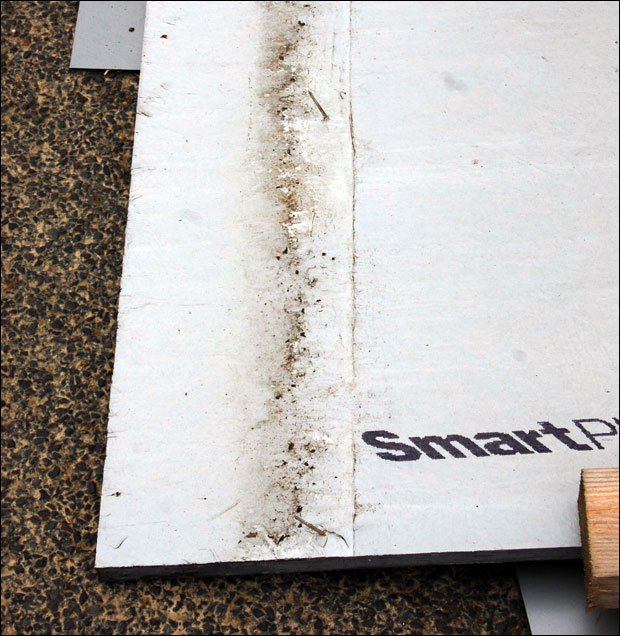 Share the quality of Croudace Homes' fencing.......

Got an opinion on this story? Leave a comment below.....
Did you have to navigate the Kings Way obstacle course on Sunday?