Video: Second Burst Water Main At Fairfield Recreaction Ground In 6 Weeks
2nd November 2015
Once again roads local to Fairfield Recreaction Ground were flooded due to another burst water main.

Following the exact same pattern as the incident six weeks ago, St Edwards Churchyard, West Street and Gatehouse Lane were flooded due to the leak. The water was much deeper this time around.

Local residents were without water from around 8:30pm with South East Water still carying out repairs the next morning. Free bottled water was made available near the Weald Pub on Royal George Road.

Local photographer Eddie Howland shot the following video of the roads:



Here are BHU's photos of the incident...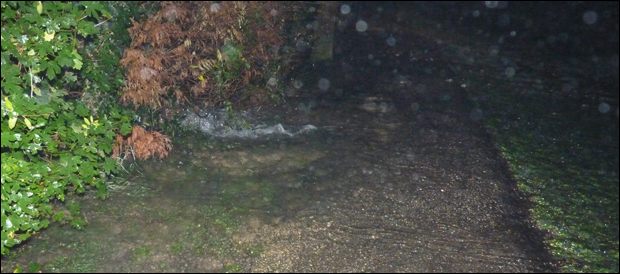 The burst pipe was on the footpath opposite the pond at Fairfield Recreaction Ground.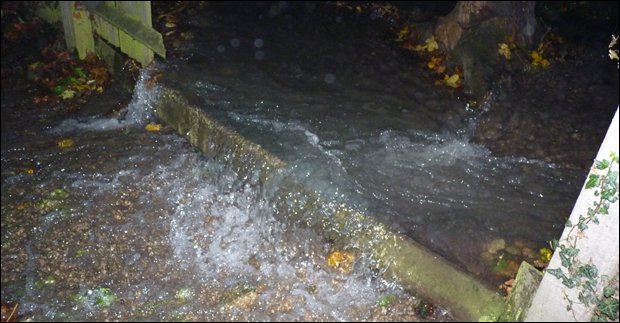 This is the rear of St Edwards Churchyard, the water leak caused the pond to overflow and run down the hill onto the Church's land.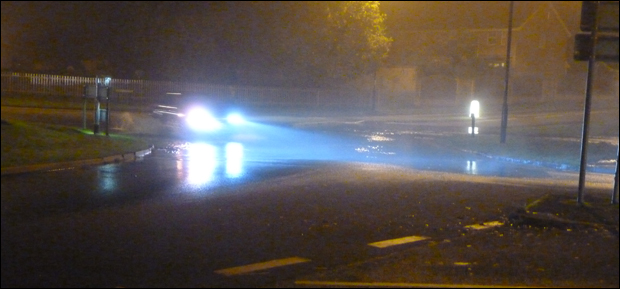 This is the junction of Royal George Road and West Street. The water has got rather deep.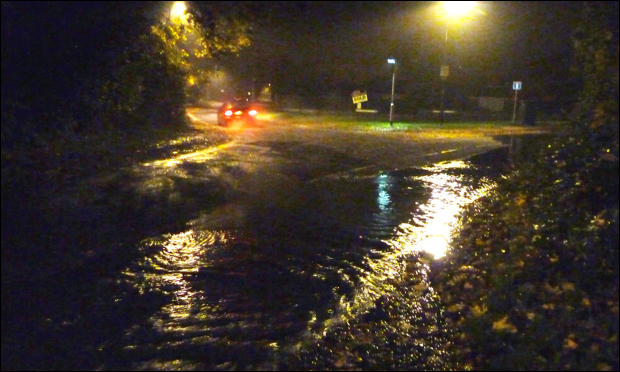 This is down Gatehouse Lane. The water flow was much quicker than six weeks ago and flowed past a number of homes.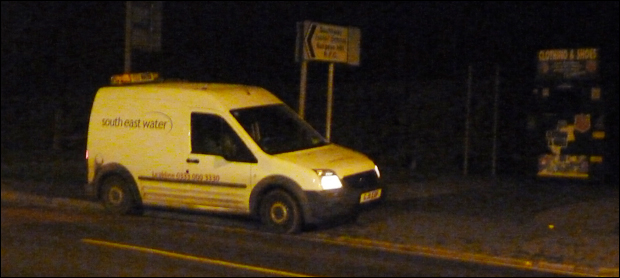 The South East Water van parked up outside Fairfield Recreaction Ground on Royal George Road. It wasn't until after 10pm that they shut off the leak and re-routed the water system.

Share this news with fans of seeing water flowing down roads....

Got an opinion on this story? Leave a comment below.....
What do you think is the cause of two major leaks in just six weeks at Fairfield Recreaction Ground? A coincidence or old pipes needing a complete relacement? Are you getting fed up of not having water when you want it?