Cabinet set to decide on a £65 million investment proposal for Burgess Hill town centre
28th August 2015
**Breaking News** Press Release From MSDC

Mid Sussex District Council Cabinet will meet on Tuesday 8 September to discuss whether to enter a development agreement with retail management experts NewRiver Retail to dramatically improve the town centre of Burgess Hill.
The £65 million investment proposal by NewRiver Retail will bring major retailers, a multiplex cinema, a new library and a hotel to the centre of the town.
Hundreds of new jobs will be created and the high quality design will make Burgess Hill a more attractive shopping environment for residents and visitors.
The Martlets Shopping Centre in Burgess Hill is owned by Mid Sussex District Council and leased to NewRiver Retail. Mid Sussex District Council worked with independent property development specialists BNP Paribas to carry out a thorough financial assessment of the proposed scheme before recommending the new partnership agreement. This assessment has demonstrated that the proposal's viability is challenging given both the scale of development and the level of investment required.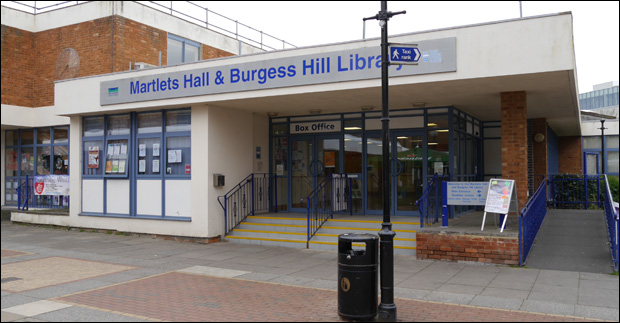 The scheme will not reprovide for Martlets Hall, the arts and entertainment venue. NewRiver Retail will make a contribution towards the relocation of community groups to other existing venues in the local area that will be able to accommodate some of the current users.
"Mid Sussex District Council has been working hard for many years to attract investment into Burgess Hill town centre and we now have a firm proposal which Cabinet will need to carefully consider," said Councillor Garry Wall, Leader of Mid Sussex District Council.
Any development plans produced by NewRiver Retail will require planning permission through the usual planning process.
Spread the word - The Martlets Hall Will NOT Be Replaced

Got an opinion on this story? Leave a comment below.....
What's your reaction to MSDC revealing that the Martlets Hall will NOT be replaced? Do you think the redevelopment of the Martlets Shopping Area reall will go ahead?