Cyprus Road Commercial Buildings Up For Auction - Will The Council Swoop?
7th August 2015
Interesting times for the development of Burgess Hill Town centre as two commerical buildings are going up for auction in the area that the town council are looking to turn into a 'cultural quarter'

Both the freehold for the Emperor restaurant in Cyprus Road Car Park along with the building currently occupied by Pizmatic are up for grabs on Wednesday 9th September at Sussex County Cricket Ground in Hove. Parsons Son and Basley are the auctioneers.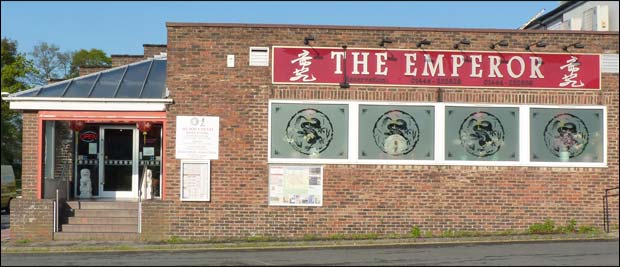 The Emperor chinese restaurant, formerly a bingo hall.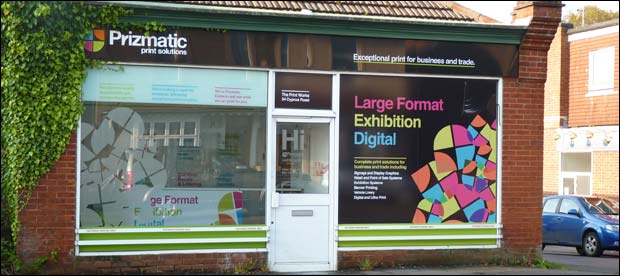 Prizmatic - The town council's local printer of choice.

Are Sainsbury The Current Owners?
Both the buildings are being handled by Wragge Lawrence Graham & Co LLP Solicitors. It has been claimed that Sainsbury are the current owners. It would tie-in with the story that Sainsbury were previously looking to build a supermarket on Cyprus Road Car Park a few years ago.

Maybe Sainsbury are now selling up because they've agreed to be the anchor store in the new Martlets redevelopment currently being put together by NewRiver Retail? (Just speculating here)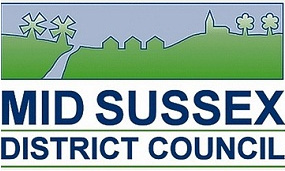 Will The Council Swoop?
The town council own the British Legion and Cyprus Hall. The district council own the freehold for the Orion Cinema.

With the suggestion that a 'state of the art' entertainments venue could form part of the redevelopment in this area, we'll soon find out if this indeed is the intension.

The planning application for the 4,000 homes in the northern arc is just around the corner, so the money from the developers will come.

Perhaps the council have already been offered the buildings at a fixed price but fancy taking their chances at auction?

We'll find out more in 5 weeks time.

Auction Details
The auction brochure is available online here: http://www.psandb.co.uk/images/psb%20september%20auction%20cat_lores.pdf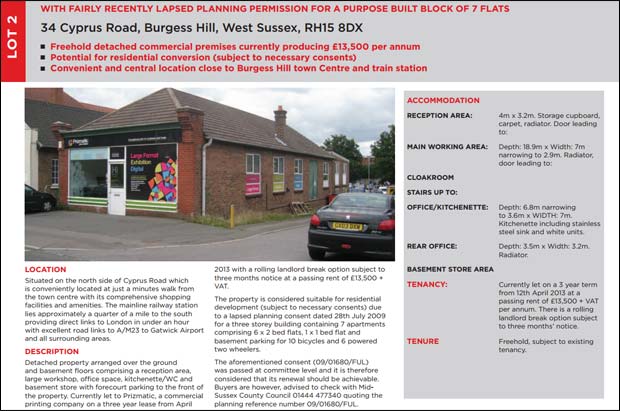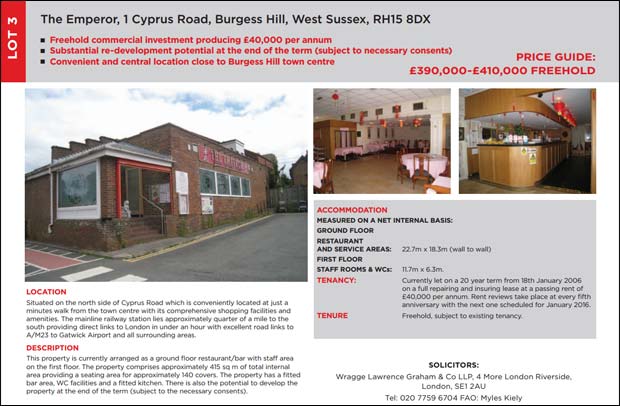 Spread the word - Things Are Happening On Cyprus Road

Got an opinion on this story? Leave a comment below.....
Do you think the council should buy the buildings to form part of a new entertainments venue? If they don't, do you think it'll signal that their proposals a few years ago were nothing more than a good soundbyte to keep the public quiet?