Votes Needed For Southway Junior School Sensory Garden Grant Application
25th June 2015
Southway Junior School are in the running to receive a grant from the OneFamily Foundation to develop the outdoor classroom and sensory garden in the grounds of the school.

There are 271 projects vying to win one of four grants up to £25,000. The winners will be decided via a public vote on the OneFamily Foundation website. Voting closes on June 29th.

People of Burgess Hill, Southway need your votes right now! Vote here....
https://foundation.onefamily.com/projects/southway-junior-school-sensory-garden


Here's What Southway Had To Say About The Project
The school is building a strong outdoor learning ethos and are currently the proud owners of nine chickens, looked after by the pupils, that regularly supply fresh eggs for parents to purchase. The nine chickens include seven Rhode Island chickens (Mrs Clucky, Meggsy, Daphne, Bob, Fred, Timothy and Roasty), plus two from the rare breed of Cream Legbar. In addition, they have 2 ducks (George & Mildred) who have recently become parents of 2 ducklings.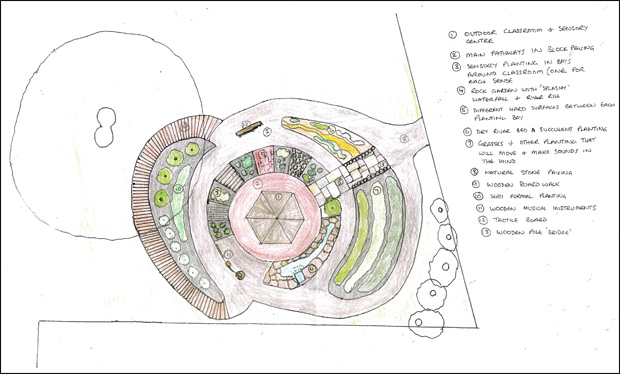 The school's Home School Association has been working hard to support the school and raise the funds it needs to make the outdoor learning experience a reality for pupils. In 2013, they raised over £8,000 to build a fantastic bird hide, overlooking the pond, which has been utilised by all the pupils to watch the local wildlife. In the spring of this year, the HSA were also able to fund the development of a storytelling garden, a place for the children to enjoy reading with their teacher in the outdoors.

The development of the sensory garden would be the culmination of their project and would be a place for the children to learn, discover, explore, reflect, talk, listen, smell, touch, watch, play and most of all enjoy. Sensory gardens promote many benefits including encouraging communication and social skills, improving self-esteem, and reducing stress and anxiety. As well as being particularly beneficial for the 55 children with special education needs, this will also be a garden accessible to all 320 pupils at the school.

The school needs to raise a further £16,000 for the project so are delighted that they have an opportunity for external funding from the OneFamily Foundation. However, with just 4 awards available the school needs to gain as many votes as possible.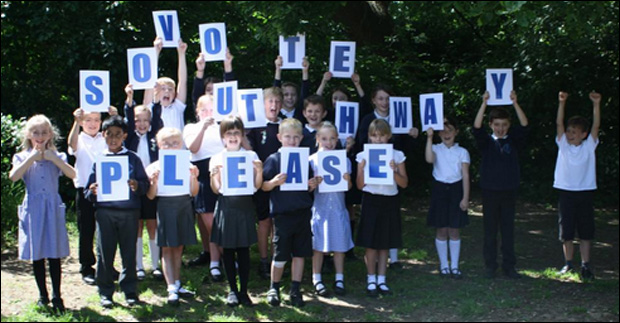 Mr Pete Newbold, Headteacher said
"Our Home School Association and parental body have worked tremendously hard to fund our outdoor learning projects to date. It would be fantastic if the people of Mid Sussex could support our school's project and give the children the opportunity to really make the most of learning in the superb grounds we are fortunate to have here at Southway Junior School."
VOTE
You have until Junte 29th to cast your vote. Do it here....
https://foundation.onefamily.com/projects/southway-junior-school-sensory-garden/
then tell your friends and family about it too!
Spread the word of Southway's campaign...