Keymer Tiles Site Gains Planning Permission To Construct The First 125 Homes
11th June 2015
The reserved matters application for the Keymer Tiles site was today approved by the District Planning Committee.

In a meeting that lasted over an hour and a half, previous failings of the councillors and officers were revealed with no room for manoeuvre to stop Croudace homes from swapping the phases of their 475 home proposal.

The unanimous approval from the committee means that Croudace can begin construction at the Nye Road end of the site, with 125 homes to be built in this phase. 38 of which will be 'affordable'.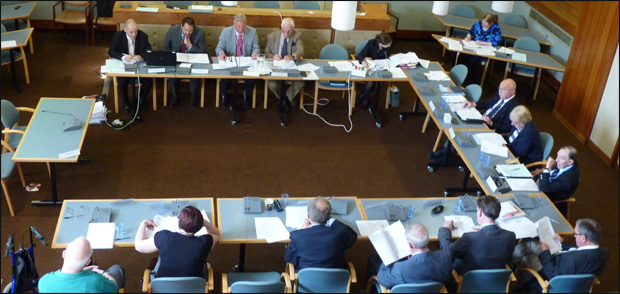 The Distirct Planning Committee That Made The Decision

To cut a VERY long story short. The devil was in the detail.....
Croudace had a plan to build in phases. Phase 1 was to be at the Kings Way end of the site and to build a spine road through the development. Phase one was also to include public facilities.

With the Keymer Tiles operation closing earlier than expected, the developer turned things on its head and wanted to build the last phase first without the spine road being in place.

The failing was in the outline planning application. Although the phases were numbered, it was not put in writing that they had to be built in that order. There were only deadlines for the application of each phase. The deadline for the Kings Way end is 2017, the Nye Road end of the site is 2020. No conditions have been broken.

That's where this story ends. (A longer version may appear in due course)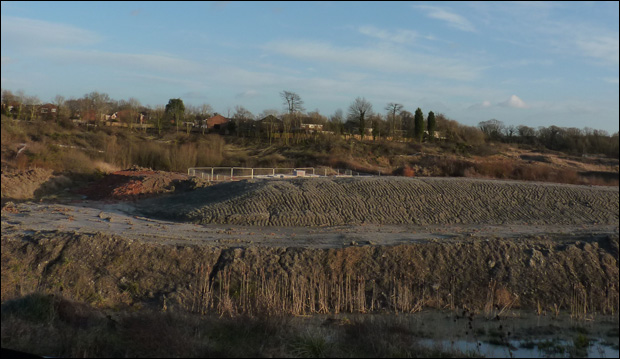 For more information and reaction, take a look at the Keymer Tiles Works Residents Action Group on Facebook here: http://bit.ly/kt-rag

Spread the word, the MSDC district planning committee have voted in favour of the Keymer Tiles development

Got an opinion on this story? Leave a comment below.....
Do you feel let down by the District planning officers and councillors? Are they guilty of 'assuming' the phases were going to be built in order and thus the lack of written order was a huge failing?