Multiplex Cinema And New Library Ditched From Developer's Town Centre Plans
27th April 2015
The plans for the Martlets appear to have been downgraded yet again with the claim that the new library and multiplex cinema have been DROPPED from the proposed redevelopment.

It was at Burgess Hill Town Council's Annual Meeting where a member of the public claimed to have seen the Investor Section of the NewRiver Retail website that detailed plans that differed to those shown at a public presentation held in October 2014.

Audio - Thankfully we can prove that such a claim was made with this audio recording...



NewRiver Retail - owners of the Martlets part of the town centre - vowed to put in a planning application by the end of December 2014. Four months on and we're still waiting.

The omission of the multiplex cinema and a library will leave the plans consisting of a few new shop units, a hotel and lots of apartments. It will serve only to further intensify the sense of feeling among the Burgess Hill public that these development plans only benefit NewRiver Retail and NOT the town - plans that our elected representatives couldn't rush to the printed press quick enough to state how wonderful they were.

Martlets Hall Remains Doomed
We already know that the Martlets Hall is DOOMED with documents revealing that the district council are happy to hand it over to the developer. There is no replacement venue planned with our local councillors showing no interest in fighting for Burgess Hill to retain an entertainments venue in Mid Sussex's largest town.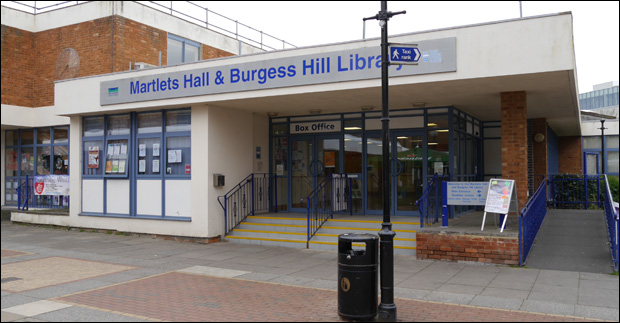 With elections in May, we'd not at all be surprised to see an application submitted in a matter of days following the polling date with the plans we all fear becoming a reality and with no one on the council to fight the public's corner.


Spread the word, plans for the Martlets have changed again with the cinema looking like it's been dropped!


Got an opinion on this story? Leave a comment below.....
This is just another episode in the 4 year drawn-out redevelopment proposals for the Martlets. Does this latest alleged downgrading surprise you? Is there anything in these plans that will impove the town centre for the public?