Burgess Hill Town FC Receive League Winners Trophy

24th April 2015
Having lifted the Sussex Shield last weekend, Burgess Hill Rugby Club face another fixture this Saturday as they face Sheppey in a 'winner takes all' play-off game for the right to play in London League 3 next season.

The club are calling upon Burgess Hill residents to come to Southway (RH15 9TA) en masse for the 2:30pm kick-off to roar the team on.

Audio Interview
We went along to the club's final training session on Thursday evening to speak to Director of Rugby Ross Hallifax about this very important fixture....


For a full match preview, head on over to the BHRFC website here: http://bit.ly/1DgtauG
Promo Video - The club have produced the following video to help build the anticipation..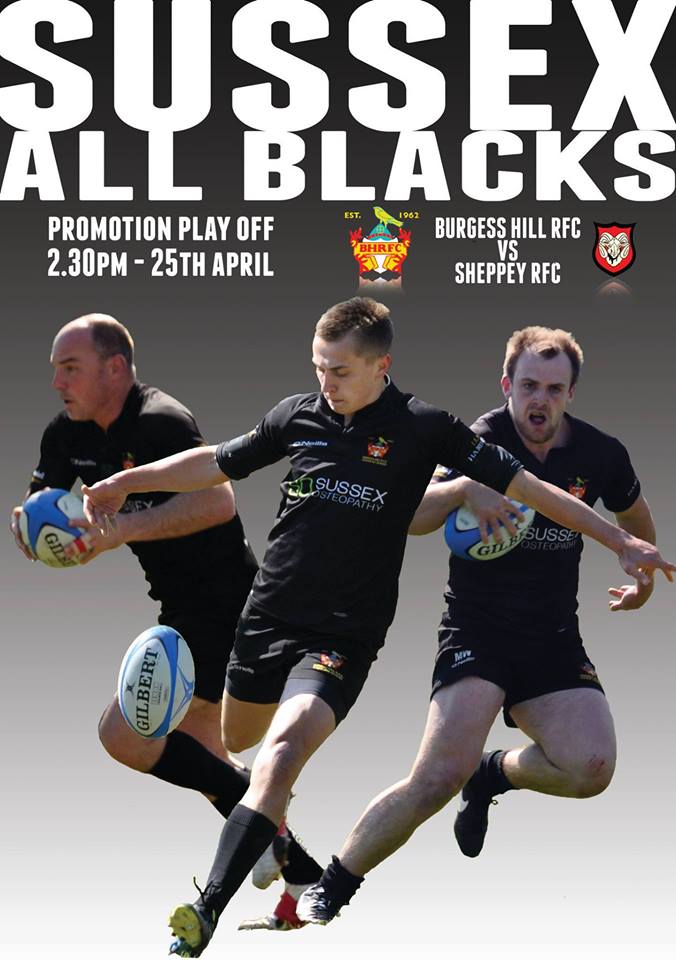 Spread the word, Burgess Hill RFC need your suppport this Saturday to see them over the line!



Got an opinion on this story? Leave a comment below....
Willl the Sussex All-Blacks win the play-off games against Sheppey and secure their return to London South East Division 3?