100 New Car Parking Spaces To Be Added In Cyprus Road Car Park
25th March 2015
Mid Sussex District Council have announced today that they'll be extending Cyprus Road car park in Burgess Hill to provide an extra 100 parking spaces. The entire car park will also be resurfaced as part of the project.

Amazingly timed just before the election, the quote attached on the press release from Cllr Gary Marsh (Cabinet Member for Economic Development and Property) reads as follows:
"Mid Sussex District Council is committed to creating strong and prosperous economies in our town centres. Quality town centre car parking encourages more footfall into our town centres and I'm delighted that we are able to invest in these car park improvements."

The council say the improvements will ' dramatically improve the road surface for motorists' claiming that the new surface will 'particularly benefit residents that use walking aids or wheelchairs'
But hold on a moment, Cllr Publicity Pru Moore recently appeared on BBC Radio Sussex, proclaiming Burgess Hill car parks to be 'safe, clean, beautiful and wonderful'. Hmmmmm.

It's all very well the council splashing out money on Cyprus Road car park, but what about the Mulit-storey car parks with it's leaks, flooding, poor lighting and general disgusting state?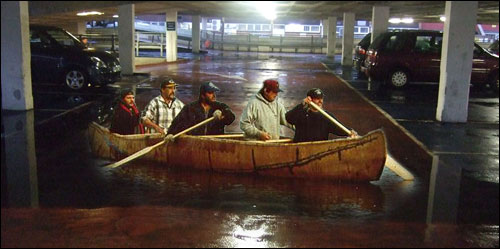 We also can't forget to make the remark of 'Why create 100 new spaces when people don't park in Burgess Hill anyway'! It's sure to be mentioned on our Facebook page by someone.


It's good to share, let people know that Burgess Hill is getting an extra 100 spaces in Cyrpus Road Car Park.

Got an opinion on this story? Leave a comment below.....
Are you pleased that Cyprus Road Car Park will be getting resurfaced and see the addition of 100 extra spaces? Do we need 100 new parking spaces? Should the council spend the money sorting out the Multi-storey car park instead?