Developer Fells Hundreds Of Trees And Hedgerows At Keymer Tiles Site
16th March 2015
With the finer details of the development of the Keymer tiles site yet to be agreed with Mid Sussex District Council. Croudace homes have been pressing on with their preparations at the site with the felling of hundreds of trees around the site's perimeter.

Following concerns from locals via email and our Facebook page, we went along to the area to compare how things look now compared to last September.

From Kings Way and Cants Lane all the way round to Curf Way and Wyvern Way, the skyline has been changed forever.

Here's a series of pictures showing the 'before and after' of Croudace's handywork.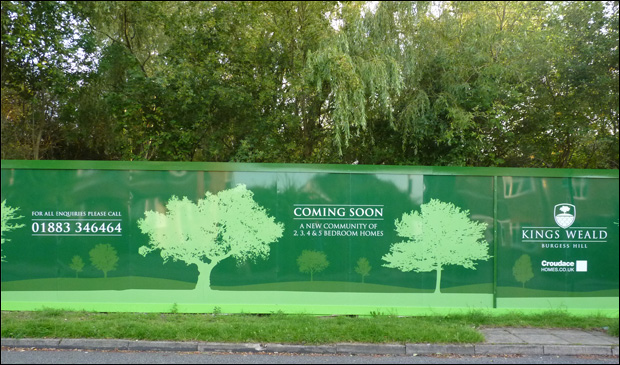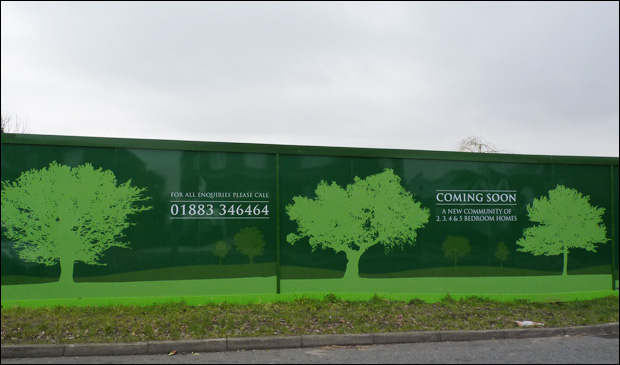 You can instantly see how the dense collection of trees have been culled. Incidently these advertising hoardings are illegal and shouldn't be carrying details of a development that's not yet been approved. We've been informed that the enforcement officers at Mid Sussex District Council are in no hurry to issue a notice to Croudace.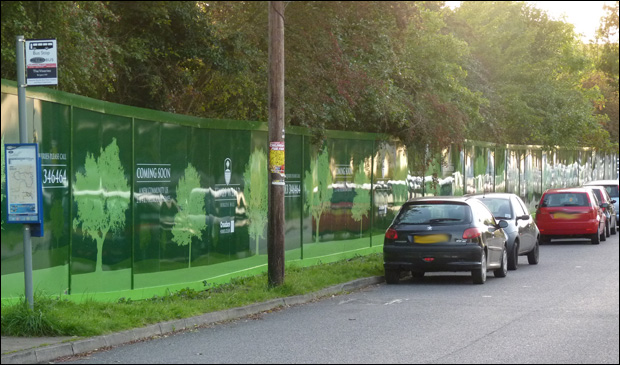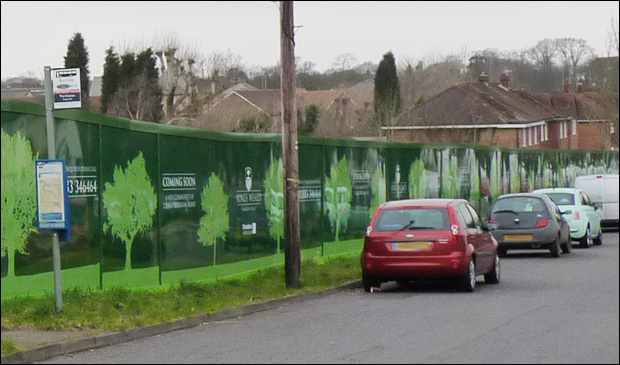 The drive down Cants Lane towards Junction Road can no longer be described as 'Leafy'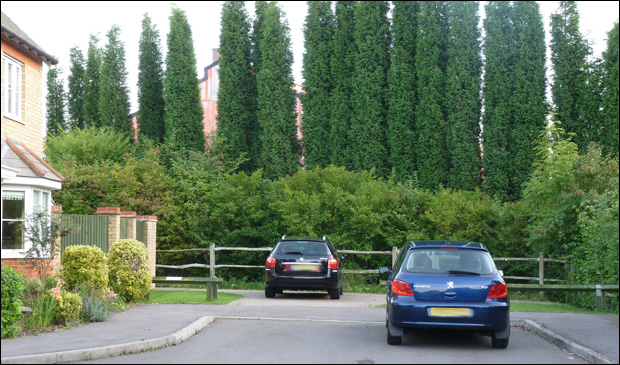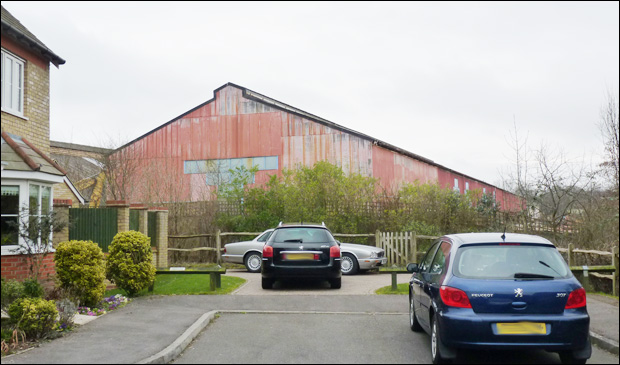 The Wyvern Way cul-de-sac now has a lovely view of one of the factory buildings. Soon the building will be taken down and this driveway will become an access point to the new development.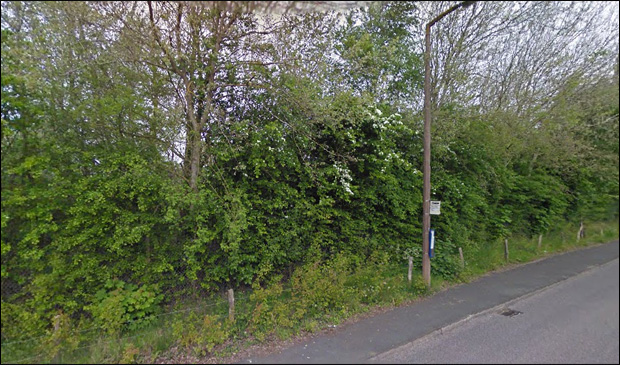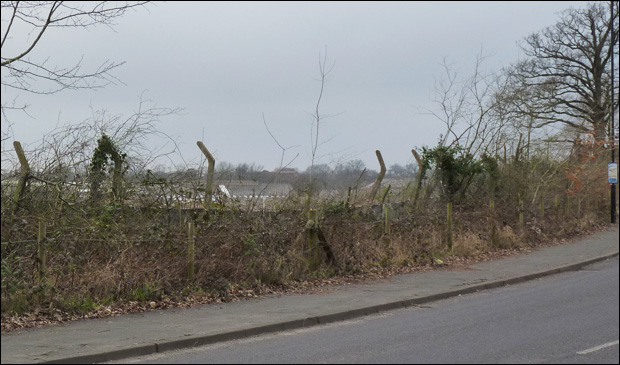 The western side of Kings Way near Rolfe Drive has been totally savaged. The whole of the Keymer Tiles site is now visable from the roadside.

Here's some images of the land......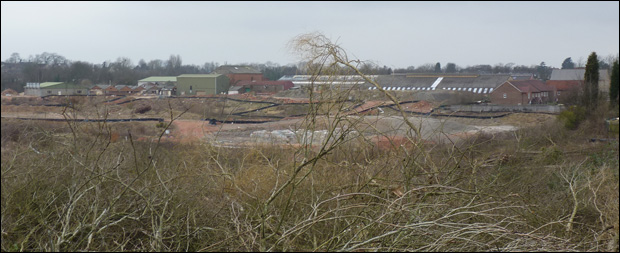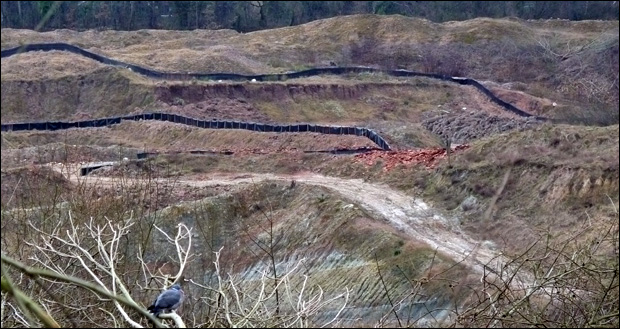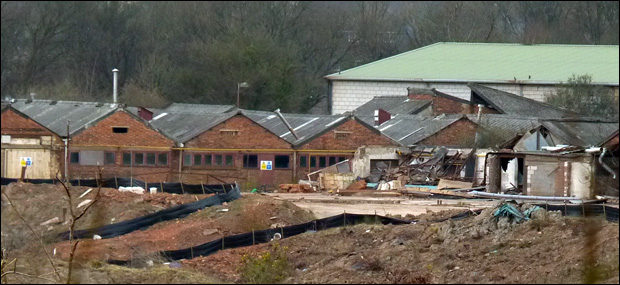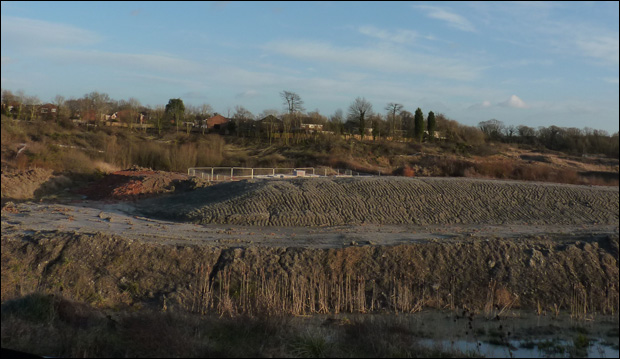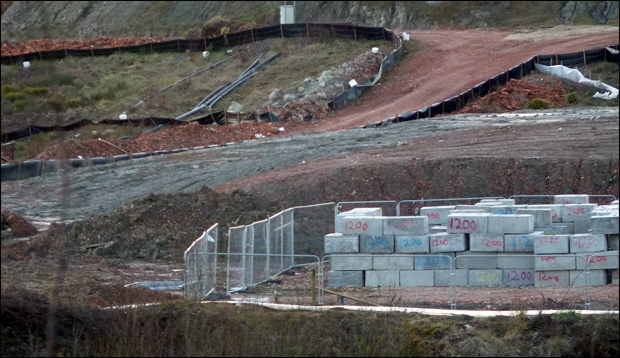 The developer has recently submitted a discharge condition notice to the council which will allow them to start with more extensive demolition of the site's buildings and to open up the rather unpopular access roads. This will be rubber-stamped in the next few months.

For more information....

There's a Keymer Tiles Works Residents Action Group that you can contact for further information: keymertiles.actiongroup@outlook.com or join their Facebook group here: http://bit.ly/kt-rag

To be continued....
It's good to share, let people know about the loss of much greenery in this area.

Got an opinion on this story? Leave a comment below.....
How do you feel about the loss of trees around the perimeter of th Keymer Tiles site? Do you think this was really necessary? What's your reaction to MSDC not tackling Croudace regarding their hoardings on Cants Lane?