Martha and Daisy's To Open In Burgess Hill

26th February 2015
Exciting times in Burgess Hill for a new emporium named 'Martha and Daisy's' is coming to town.

Located in the premises previously occupied by British Antiques Replicas at the bottom of School Close (just down from St Wilfrids school) Martha and Daisy's has space for over 170 unique stalls selling everything from vintage to new. They'll be open for business 7 days a week and there's plenty of on-site parking available too.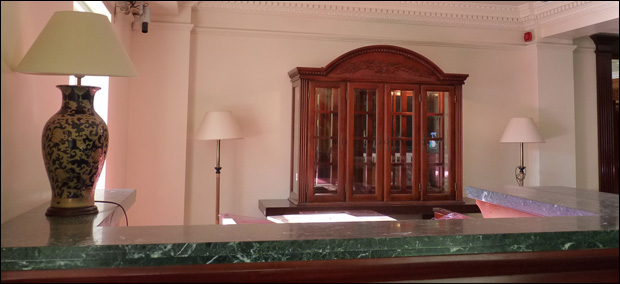 Looking to open in March 2015, Martha and Daisy's will provide a platform for creative individuals to sell their wares without unrealistic overheads, staff employment or lack of time as Martha and Daisy's passionate staff manage the stalls for them. Stall holders can therefore earn money whilst earning elsewhere.
In addition, Martha and Daisy's will have a cafè using locally sourced produce which they also hope to have on sale. There's also talk of introducing something called 'Bubble Tea'.

Upstairs there's a very large open space, ideal for meetings, workshops or even exercise classes such as yoga. There's also a smaller meeting room, which would be great for Burgess Hill Uncovered to hold top secret meetings in. There will be very attractive hourly and daily rates available for these facilities.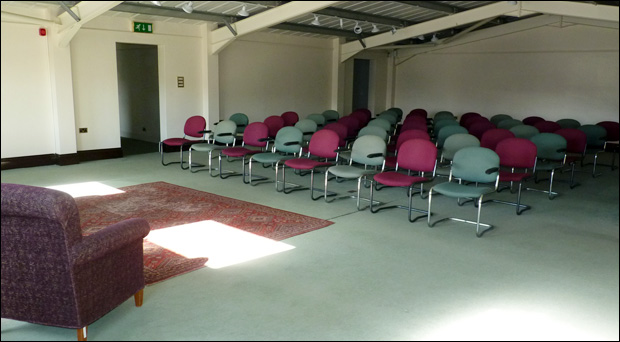 We paid a visit to the building last week and had a tour from the team. The place is full of charm and antique features. There's some wood panelled rooms, highly decorative architrave and crown mouldings all around. They're also restoring some chandeliers back to their former glory. All these features add to the uniqueness of what Martha and Daisy's will be. The place is like Dr Who's Tardis, it's absolutely enormous inside, with so many rooms, it goes on forever!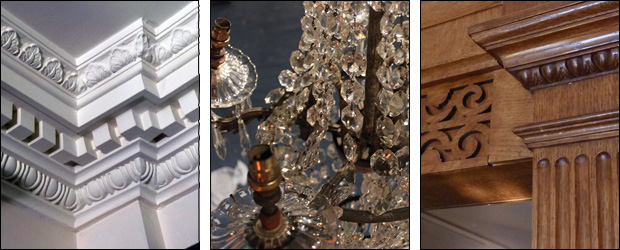 Coming up wth the name 'Martha and Daisy's'
The story behind the name is that Martha is the name of founder Micky Havelock's grandmother and Daisy is the name of her friend's grandmother. The two names went together well and thus the name of the business was born.

The butterfly in the logo is because Micky likes butterflies and when they first came to the building, 19 of the creatures were found upstairs hibernating in the corner of one of the rooms. They are currently being kept cool in a box, waiting to be released in the spring.
Micky Havelock, Managing Director and Founder of Martha and Daisy's said;
"I am so excited to be opening Martha and Daisy's in such a lovely area as Burgess Hill. Since losing my husband a few years ago followed by suffering a heart attack myself last year, I decided that it was time to pursue my dream and entice others to do so with me. 2015 is my year of making it all reality so come and join the Martha and Daisy's team and enjoy being part of it with us."
For more information about becoming a stallholder, you can email info@marthaanddaisys.com or call 07789 023375. Don't forget to follow Martha and Daisy's on Facebook and Twitter or visit the website at www.marthaanddaisys.com.


Spread The Word, An exciting new business is coming to town.

Got an opinion on this story? Leave a comment below....
Aer you excited about Martha and Daisy's coming to Burgess Hill? What do you hope to see on sale that you can't already get in town?