Rail Replacement Bus Egged As Serial Burgess Hill Eggers Increase Their Activity

11th January 2015
Burgess Hill's egging problem has resurfaced with a spate of incidents reported on the Burgess Hill Uncovered Facebook page over the past week.

Properties in Crescent Road, St Wilfrids Road and Hammonds Ridge are known to have been targetted.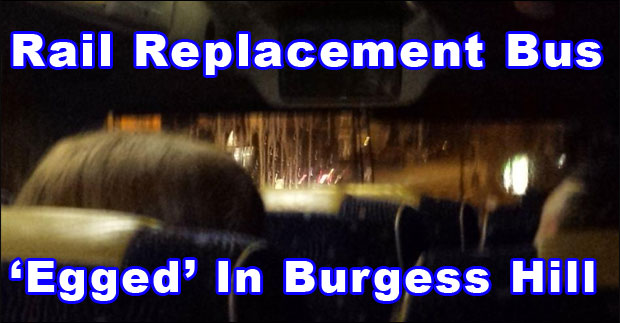 The Eggers took things up a notch on Saturday when they stupidly took aim at a rail replacement bus as it drove past McDonalds on Queen Elizabeth Avenue. The windscreen was covered.

The incident was documented on twitter by @rosiedoes, her tweets can be read below:


We'll be contacting Sussex Police in the next few days to see what they're doing about the problem and finding out exactly what charges/fines they can hit this group with if they're ever caught.
Spread the word that teens are throwing eggs at vehicles and houses, people need to come forward with their information!

Got an opinion on this story? Leave a comment below....
Has your property been egged? Have you witness any carrying out the egging? If so, where and when?